Human Resource Management
You spend *how* long on email?! VoloMetrix offers check on effectiveness
That unlovely phrase "the quantified self" has become well known as more of us equip ourselves with wristwatches, wristbands and other devices packing pulse readers, heartbeat monitors, GPS systems and so on. These are tools for revealing how fit, fast, hale and hearty we are, and at the very least they provide an impetus for continued physical fitness and a healthy diet. Is something similar happening in business?
VoloMetrix certainly hopes so. This three-and-half-year-old Seattle-headquartered company started by ex-Bain consultants is using analytics into how people work – their use of email, calendaring, sales calls, internal meetings and brainstorming sessions, for example - to create what amounts to an ongoing healthcheck system for organisations. "The quantified enterprise," if you will.
The aim of VoloMetrix is to provide a "single source of the truth" about what staff are up to by looking at their everyday activities and parsing those activities for effectiveness in achieving company goals, almost like a modern, digitised version of the old, clipboard-based time-and-motion studies that studied organisational processes.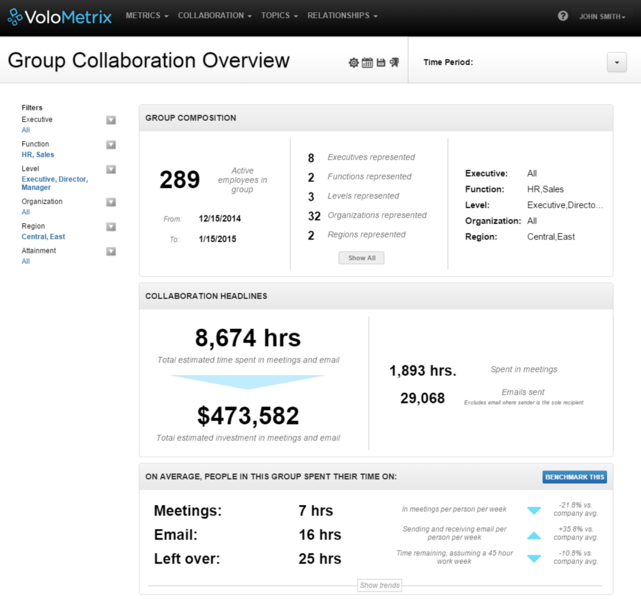 Available on cloud or on premise, VoloMetrix can tell you how long your staff spend on email, for example. It sounds a recipe for providing HR and CFOs with unbridled power to fire underperformers, I suggest to CEO Ryan Fuller when we spoke recently by phone.
Not so, he counters. Data is anonymised and the aim is to discover the truth about team effectiveness – "who [as a team] is super-bloated, rather than person by person and we never touch message content," he says.
The service can be configured to spot who's hot and who's not of course, but that's really not the offer, Fuller insists:
"It's not impossible and it can be configured that way but it's not so much who your superstars are its how the team are doing. [The aim is to] learn from best practice, not stalking, to identify where formal structures are absolutely inhibiting their effectiveness. It's analytics, not HR."
The results are practical and stimulating, he says, with many teams shocked by how much time they spend on email, for example.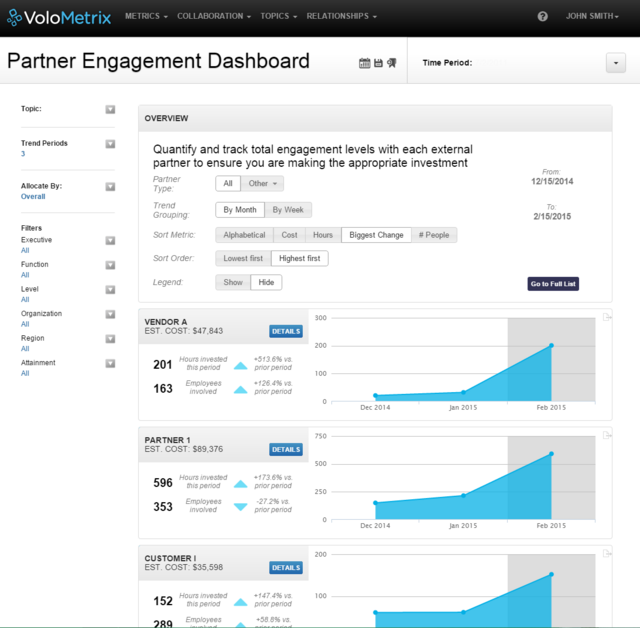 With $17m in VC, 30 staff and exponential growth, Fuller says that interest in this fledgling project is such that he is being pursued by interesting companies rather than having to actively sell its service.
He calls VoloMetrix a "new organisational science with unbelievable potential" but adds that "we're only about two per cent of the way into what's possible".