Training and Development
A 24/7 Google-style campus for University of Utah, 2016?
Picture a huge modern university building, fronted by glass at the ground level and approached by wide horseshoe steps…
This will be the Lassonde Studios due to open in 2016 and potentially set to revolutionise the way people view an education in entrepreneurship. The space will include 400-dorm rooms, numerous co-working spaces and will be open to students at the Lassonde Entrepreneur Institute, University of Utah.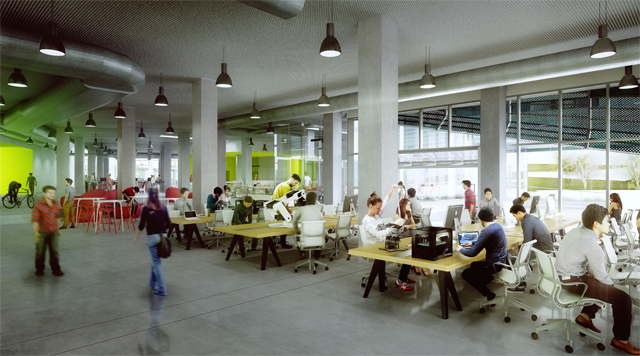 Image credit: Lassonde Entrepreneur Institute
Ultimately this will be offering an extreme Google-style experience for college kids. Because providing they can make the grades and pay the fees, they will be able to try and fail in a real-fake startup environment.
If they decide at the end of it all they don't want to become an entrepreneur they can take their educational passport off into an established corporate. If on the other hand they do, they should have got a lot of their inevitable failing out of the way already… as well as benefiting from some useful extra-curricular classes in 3D printing and Kickstarter-video-making.
"There is a debate going on in the US at the moment," explains Troy D'Ambrosio Executive Director of the Institute over the phone from Salt Lake City, Utah: "Do you need to go to college to become an entrepreneur?" This has been going on for some while, yet he believes, through his work at the Institute over the last 12 years, that it is "not something where you should have to choose anymore."
"We had six student companies at the Consumer Electronics Show in Vegas this year," he continues. "You can go play in the big league and still be in college."
A graduate of the University of Utah and successful entrepreneur in his own right, D'Ambrosio feels the new studios should help facilitate this. Although he concedes in part it all comes down to a big "shift in the mentality" of students.
When he first started working at the university, entrepreneurship programs used to appeal to post-graduates. Now as startups are getting a lot of media attention and cloud businesses are relatively straightforward to launch they are attracting a "different demographic".
As he explains "we're now getting a lot of interest from high school students". Perhaps this is little surprise, the news is full of kids as young as 14 or 15 starting companies in their bedrooms.
The big idea is that by combining living quarters and creative shared areas the building will open up a whole new "holistic learning experience" where freshman can come and immerse themselves in an entrepreneurial culture. "Whether they start a company is not the ultimate goal," he says. This makes it very different from commercial incubators which are less about individual growth and more about financial success.
D'Ambrosio tells me they have "not found" anywhere else that offers the same experience to students, although they have seen "elements" of it elsewhere. The best example he has seen is at Waterloo in Canada. However, this doesn't include living quarters.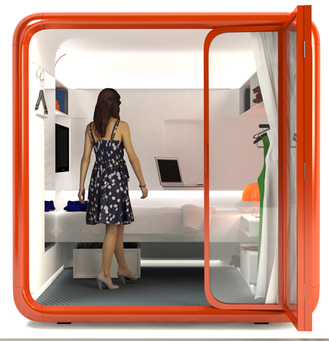 Image credit: Lassonde Entrepreneur Institute
The concept actually came about through conversations with existing students about what would make them more productive. The problem at present is many live off campus and it is not always easy to get physical products made.
D'Ambrosio offers the example of Power Practical which produces electricity as a by-product of its camping stoves. "The team who made that" ended up trekking back to their family homes and "cutting up the stuff in their parents' garages," which was not ideal. He also feels this space should help enable people to meet other people to help get their ideas off the ground.
As global competitiveness intensifies, getting the best skills for real-life employment is ever-more difficult. This probably means kids who spend their college years trying and failing at companies are likely to find the transition into the job market easier than those who spend that period of time in less practical pursuits. This said, some would argue they will emerge less well "educated".
Either way, D'Ambrosio is keen to point out that the Institute doesn't get anywhere near the research funding that some of the other colleges, yet it already manages to produce 15 – 20 new companies a year. Naturally he expects this figure to rise…
Maybe in future the University of Utah will become as established a career step as MIT or Stamford?