Human Resources
Typical 24: Matthew Pearson, Centrify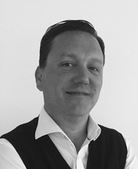 Name: Matthew Pearson
Job title: EMEA Channel Director
Company: Centrify
Location: London – UK
Years' experience: 18 years
1. What time do you reach the office each day?
I work from home so pretty much start work when I wake up.
2. Is your job varied?
It is extremely varied – reseller meetings, events, travel abroad and time in the US at HQ mean that no week is ever the same.
3. Is your job creative?
Yes – creating partner programs and incentives to drive partner sales teams whilst coming up with marketing ideas to help raise the Centrify profile.
4. What do you spend the majority of your time doing?
Meeting Centrify partners – I always find that face to face time is best and keeps you front of mind
5. Do you personalise your desk?
No I hot-desk.
6. Would you describe yourself as creative?
Yes, very. I am always boring my friends with new ideas and schemes to make money.
7. Do you have any quirky daily rituals?
I always walk the dogs early in the morning without my phone, it gives me time to think and plan for the day.
8. Do you tend to work on your own or with colleagues?
I work very closely with my team and try to go into the office two days a week to sit with the sales teams.
9. How many hours on average do you work a day?
Nine to 10 hour days are the norm as the US doesn't come on line until 5pm.
10. Roughly how much time do you spend each day on email? Taking calls? In meetings?
I typically spend 33% on e-mail, 33% on calls and 33% in meetings.
11. Do you use social media much for work?
I use LinkedIn a lot and Twitter occasionally.
12. What do you enjoy most about your work?
The personal interaction with Centrify partners and colleagues.
13. What type of music (if any) do you listen to at work?
I like really varied stuff, classic to chill out (Clare de Lune is my ring tone, so I don't get stressed when it rings) I also like old school R&B and listen to Magic FM in my car.
14. What do you do for lunch?
I try and eat healthy but everybody in the office eats at Subway so I often get sucked into that.
15. Do you socialise with work colleagues?
I sometimes play squash at lunch time but I am trying to drive a more social culture within the office.
16. Are there any tasks (through your career) you've been especially glad to get rid of?
The formality needed when creating quotes for customer sales. Thankfully the sales teams manage this so that I can focus on strategy.
17. What is your last task of your day?
Check e-mail
18. How do you like to relax after work?
I like to watch sport and play as much as possible.
19. Do you keep checking email through the evening?
Yes I generally have my iPhone with me.
20. Do you take work projects home with you?
Sometimes if I have a presentation to write I will sit and do it in front of the football.
21. What would you say to your 20-year old self?
Be confident in your own ability and realise that everybody else is winging it!! Oh and buy some Google shares.
22. If you could try out any job for a day, what would you choose?
Fireman or SAS – I would have loved to have been in the Army.
23. What device did you use to answer these questions?
Macbook Pro
24. Do you use your own personal device for work?
Yes, my iPhone and iPad.