Handheld Technology
Crowdsourcing Innovation: Mark Henderson, Founder/Owner, Innavatus
Crowdfunding sites are offering a new path for inventors with original ideas. We talk to inventors looking to gain the public's favour...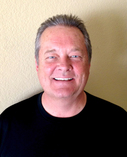 Name: Mark Henderson
Job title: Founder/Owner
Organisation: Innavatus
Location: Long Beach, CA
Product: The "tiq Maker probe"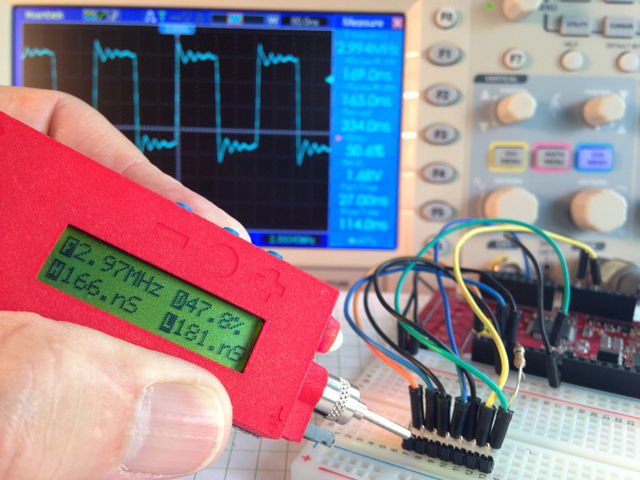 What it does & how it works:
The tiq Maker probe is a new kind of tool for debugging electronics projects. tiq is a compact, high performance, handheld probe that automatically displays detailed information about a circuit's logic state, logic pulse timing and voltage – just by touching the probe tip to the circuit.
tiq is ideal for debugging - where you're looking for unexpected behaviour in the circuit. In the process you're likely to encounter many different kinds of signals. With conventional test equipment you have to make constant adjustments and switch ranges as you probe around. Using tiq, every measurement is fully automatic and results are presented close to the probe tip (on the crisp LCD display, with LED colors, and with configurable audio tones). This helps to prevent dangerous probe slips that often happen when you look away at a screen.
tiq is performance matched to embedded microprocessor work, including popular platforms like Arduino, Raspberry Pi and popular chips such as AVR, PIC and ARM families. tiq is suitable for professional engineers and technicians and hobbyists, or "makers".
tiq has a powerful programmable logic pulse generator built in, able to provide a wide range of stimulus pulses to the circuit under test, for example to drive LEDs, servos or PWM circuits.
What makes it special?
tiq is the first, and only, product to offer this unique combination of features:
- Fully automatic logic level, logic pulse and voltage readings, without any user interaction
- Performance matched to embedded microprocessor I/O needs
- Built-in programmable logic pulse generator
- Flexible DC voltmeter (+28Vdc to -13Vdc)
- All in a compact, handheld probe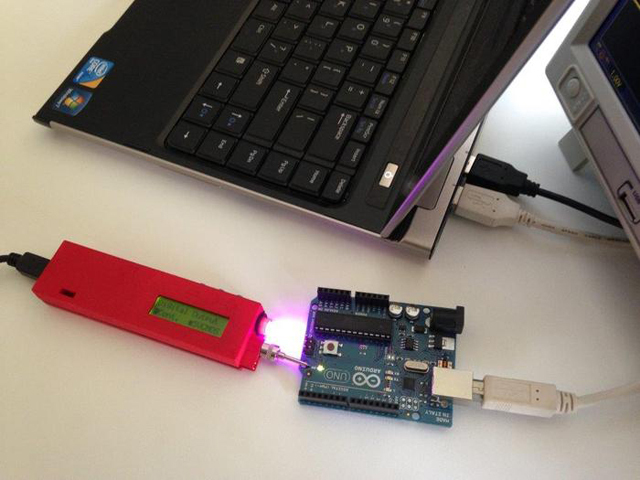 What's your background, and what inspired you to come up with the idea?
I am an electronics engineer (BSEE) and I have been building and running successful businesses based on technology products for my entire career. I am also an avid electronics hobbyist, and love building useful electronic things. I've wanted something like tiq my whole life, and as I could never find its mix of features, I decided to make tiq and to share it with other pros and hobbyists!
Why Kickstarter?
Kickstarter is the best known, largest and most mature crowd-funding site, so that was an easy choice. The reasons I decided to crowd-fund tiq were that it allows you to determine if there is a market for your "thing", and can provide funding to help get your "thing" to market. In the traditional model, you made an investment first, then hoped the market would materialize - much harder and riskier!
Is Crowdfunding good for innovation? How so?
Absolutely. Crowdfunding enables and encourages people to "give it a try". In the traditional model, the barriers were much higher. Crowdfunding makes it possible for just about anyone with a good idea to bring it to life. Also, with Kickstarter's "all or nothing" funding model, if you don't succeed you can fail quite gracefully – removing another barrier to people trying to do innovative things.
Reactions on KS so far?
Going live with tiq on KS was very exciting! We had alerted some electronics enthusiast communities pre-launch, and the early pledges came in faster than we expected – passing 20% of our funding goal in just 3 days! Feedback from backers has been very positive and encouraging. From my point of view, KS offers a simple, useful platform that makes the process really easy.
What have you learned from your campaign?
So far (we're only 4 days in at this time), we've learned that you need to do a lot of work ahead of time to build up interest and a following to attract people to view the project on KS, and it looks like we'll need to continue doing this throughout the campaign. We're seeing about 1 pledge for every 10 views so far, so you can see that we need to attract a lot more people to take a look than we are counting on to make our funding goal. Tapping into target on-line communities is key.
Why do you think no one has bridged the gap between DMMs & 'scopes before?
There have been many products that tried, but none have become as ubiquitous as the old standards - DMMs and simple logic probes (on one side), and 'scopes and logic analyzers (on the other side). Many of these products are small format, low performance oscilloscopes – which have some very clever engineering, but with cramped screens and limited bandwidth they really aren't suitable for microprocessor or logic work. Plus they can't be held while you're probing, so it ends up that their cost/performance/usability is not compelling. Another reason the gap was hard to bridge in the past was that building a very compact, high performance instrument at low cost was challenging – modern "systems on chip" devices changed that (like the Cypress pSoC 5LP device used in tiq).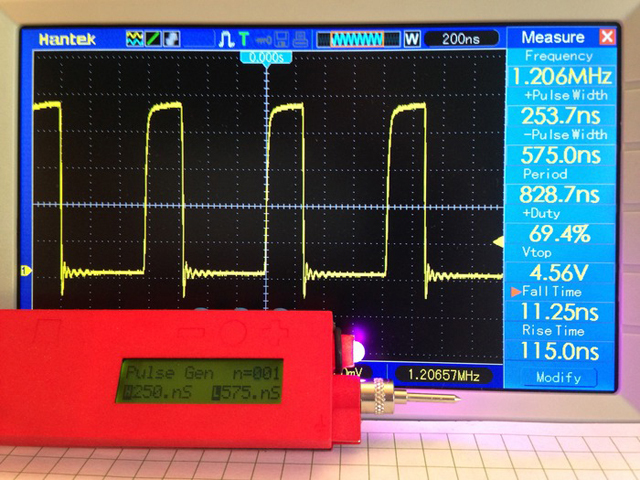 What was the most challenging part in developing the Tiq?
For me the most challenging part of developing tiq is the enclosure and packaging design – since this is a compact package with lots of functionality, and trying to appeal to a detail-oriented enthusiast community! It's also challenging, but exciting and rewarding, to market the product to on-line communities – in the old days sales we were more one-on-one – today you sell to communities in public forums and public markets.
How would you describe the current hobbyist/maker community? Is it growing or declining?
I think all the evidence is that the hobbyist/maker community is growing by leaps and bounds! The popular platforms, like Arduino, Raspberry Pi etc., sell in incredible volumes – even in retail stores like Radio Shack. Modern hardware is so powerful and so economical that, coupled with easy-to-use development software and web-based tools, making sophisticated electronic devices is accessible to millions and millions of people globally. And tiq can help to get those projects working, too!
Possible business use/advantage?
Although tiq is an obvious and natural match for makers and hobbyists, its performance and specs are perfectly suitable for professional and commercial use. Given its features, I think a few really obvious areas where tiq will make a big impact are production lines, repair shops and school labs – tiq can be used to get detailed readings with absolutely no training! And in environments where 'scopes are desired, but not practical (like oil drilling etc.). I do plan follow-on probe versions based on the tiq principle and platform, with features that suit different application types, such as automotive.
Aims for the future?
I developed tiq to make my life easier and more productive. With the KS campaign I hope that I can bring these benefits to other folks like me. In the future I'd like to continue to make electronic devices that do unique and valuable things for enthusiasts in various fields – I can't think of anything more satisfying!