Human Resources
Typical 24: Jennifer Flood, tombola
IDG Connect is looking to speak to IT, business and marketing professionals across the spectrum to discover more about their very different, typical working days…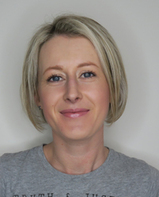 Name: Jennifer Flood
Job title: Senior Marketing Executive
Company: tombola
Location: Sunderland, England
Years' experience: 8
What time do you reach the office each day?
As we have a flexible working hours, it varies from 8.15 to 8.30 or even 9am.
Is your job varied?
Yes, as I work in marketing there are various channels to work on. For example; TV, Direct Mail, SEO, Affiliate Marketing, website content and offline promotions. Within this we have a variety of campaigns that evolve over time.
Is your job creative?
Yes. My team manages the TV ads which we use external agencies for. I also manage creative with the internal design team for various things like Direct Mail, website banners and inserts.
What do you spend the majority of your time doing?
It really depends on the task. For example, this month we are concentrating on a new TV ad campaign so this is taking up more time than other projects.
Do you personalise your desk?
A little, I have a few photos of my family on the wall but I like my desk to be clutter free.
Would you describe yourself as creative?
Yes. This tends to be a given in my role.
Do you have any quirky daily rituals?
I like to highlight my completed tasks for the day. It feels good!
Do you tend to work on your own or with colleagues?
It's a bit of both. I work in a small team so we bounce ideas off each other.
How many hours on average do you work a day?
8 hours. Tombola has a great work/life balance so we don't work over our core hours. We are in a lucky position that we recruit more people when the workload gets too much to complete within a normal working week.
Roughly how much time do you spend each day on email? Taking calls? In meetings?
Two – three hours if including meetings.
Do you use social media much for work?
Not in this current role but I did in my previous position. We have a dedicated Social team that manages all aspects of this.
What do you enjoy most about your work?
Working on new TV creative and developing new Direct Mail concepts. It's great when you analyse results and see it worked.
What type of music (if any) do you listen to at work?
We have the radio on in the background but I also have a Spotify account so sometimes if need to be in the zone, I just put my head phones on.
What do you do for lunch?
We have a free café at work offering delicious meals! Each day, the chefs prepare a selection of main meals or you can choose from the salad bar.
Do you socialise with work colleagues?
Yes. My work colleagues make the job even better!
Are there any tasks (through your career) you've been especially glad to get rid of?
Not necessarily as all the tasks have helped pave my current positon. I actually enjoyed all aspects of previous tasks.
What is your last task of your day?
To write actions for the next day and use that highlighter pen to confirm my achievements for the day!
How do you like to relax after work?
I go to bootcamp after work.
Do you keep checking email through the evening?
No.
Do you take work projects home with you?
No, although if I had a task to complete, then yes. We have a really good balance at tombola between work and family life.
What would you say to your 20-year old self?
Enjoy being young, don't take things too seriously and travel travel travel!
If you could try out any job for a day, what would you choose?
A zoo keeper.
What device did you use to answer these questions?
Desktop (I'm at work).
Do you use your own personal device for work?
No, our company provides all devices and equipment.