Human Resources
The CMO Files: Lisa Bennett, Kaltura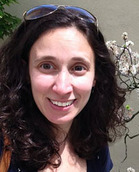 Name: Lisa Bennett
Organisation: Kaltura
Job title: VP Marketing
Location: Tel Aviv, Israel
Where were you born and raised?
I was born in the US in Radford Virginia, and lived in the small town of Blacksburg Virginia until I was 10, at which time my family moved and "made Aliyah" to Israel.
What was your first job?
My first job was as a tour guide in Jerusalem as part of my National Service in Israel. Then I moved to New York City and started as office manager for the tech start-up, Cyota.
What was the first product you got really excited about?
A product called FraudAction, which was a Cyota product/service geared towards identifying and fighting "phishing" targeted at banks. FraudAction was especially exciting since phishing and identity theft were just starting to become major issues and so were huge media topics at the time (as they still are). W e had a great solution and some happy customers to talk about it, so we had a lot of fun in PR and marketing around the product.
Who has been the biggest influence on your career?
I have been fortunate to always be surrounded by super-impressive, intelligent, inspiring and driven managers and co-workers and I have learned so much from every one of them. Michal Tsur, who was President and Co-founder at Cyota, and is now President and Co-founder at Kaltura, has been a consistent presence and easily the most influential. She continues to be an incredible mentor and role model.
What has been your greatest achievement?
Besides my 3 (almost 4!) amazing children, which I truly consider my greatest achievement, on a professional level I would say that my greatest professional achievement is rising through the ranks to manage a global marketing team, having starting from the very bottom without an academic degree. There's a lot to be learned when starting at the bottom rung of an organization. My first role was to find an office space and open an office, and from there taking on office management, HR, book-keeping, sales administration, PR, and finally all of the firm's marketing.
What has been your biggest mistake?
Not getting out in the field more. Although I love my work, I'm not a big traveller and I like to stay close to home.
What is your greatest strength?
I have always had great people skills. I'm a big believer in communication, and manage to find a way to work well with pretty much anyone. This has been helpful in navigating through the organizations and teams that I work with.
What is your biggest weakness?
Professional self-confidence. While I'm a very confident person, I sometimes need to remind myself that I compare well with the best of them in the professional and executive world.
What do you think is the aspect of your role most neglected by peers?
Tracking and measurement. I think that marketers, myself included, need to conduct far better tracking and measurement for their marketing activities. I think this is growing and improving over time, and there's no doubt that marketers are measured - and measure their own work - in many ways, but I think that many times it's a lower priority than it should be.
Which word or phrase is your mantra and which word or phrase makes you squirm?
My mantra is "get things done". The term "perfectionism" makes me squirm. Don't get me wrong, I believe in high-quality, professional work, but I also believe that perfect is the enemy of great, and when working with small teams and towards aggressive goals, perfect is a luxury you just can't afford.
What makes you stressed?
Missing a goal or deadline.
What do you do to relax?
Spend time with my family and friends, read, and chill out in front of a good show or movie.
What is your favourite song?
Oh wow, this is a hard one. I love so many songs. I would probably say The Boxer by Simon and Garfunkel.
Which book taught you most?
My Life by Golda Meir
Do you have a team or sport that you follow?
Not really. I like to catch some of the tennis grand slam tournaments, and the Olympics, but I'm not a real sports fan by any means.
Which country would you like to work in?
I love working in New York and Israel. I think that London could be a very cool place to work for a few years as well.
Which company do you think has the best marketing?
I think that Netflix does a great marketing job, and I also like Hubspot's marketing.
What do you love most about your job?
Hands down, the people I work with. Kaltura is an exceptional group of smart, talented, and good people that want to create and innovate while having a good time. I also find it exciting to work in the video technology world as video is booming in every aspect of our lives nowadays, and Kaltura is unique in the breadth of the markets that we cater and market to.
What is your favourite book?
Another tough one. I would probably say The Agony and the Ecstasy by Irving Stone, or Exodus by Leon Uris. I love historical novels since I like to learn about the various personas and periods of time in history, but through fiction.
What keeps you awake at night?
Right now, the fact that I'm 35 weeks pregnant J. But in the context of these questions, it is how to make our marketing more effective, and drive more business to the bottom line. I am very fortunate that Kaltura's senior management are big believers in marketing, so we always get the support that we need. We drive a lot of business, and directly influence every deal we close, but my team is constantly looking to take things to the next level.