Wireless Technologies
C-Suite Talk Fav Tech: Jane Silber, Canonical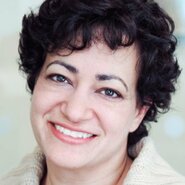 Name: Jane Silber
Job title: CEO
Company: Canonical
Industry: Technology, Opensource, Linux
Location: London, UK
Years' of experience: 20+
What is your favourite personal gadget?
I have a kitchen shelf full of kitchen gadgets that seem to have a longer and more useful life than many of the electronic gadgets I've used in the past. Previously, I've used and discarded various fitness trackers, e-readers etc., and have now settled into a relatively narrow gadget set, which includes laptops, tablets and phones. My primary laptop is a Dell XPS 13 – running Ubuntu, of course. It's just a great overall laptop; the touchscreen works great and it's just as convenient to carry around as a tablet, and more flexible in terms of the work I can do on it.
Do you have a favourite piece of personal software?
Messaging apps; whether it's Telegram or WhatsApp (I use both). Messaging apps in general have had more of an impact on how I communicate and live my life than any other software. With the possible exception of the current addiction to Pokemon Go!
What was the first piece of technology you got really excited about?
I think it must have been some sort of IBM PC back when I was in high school. I don't remember a model name or number, but that's where I first encountered personal computing and was intrigued by the logical, analytical thinking that it required.
What device improves your life most at work?
It's not a device per se, but a reliable and easily accessible video call technology like Google Hangouts has made a real difference at Canonical. As a widely distributed company, seeing colleagues' faces (and even getting glimpses into their home offices!) has improved communication and relationships significantly. Canonical was founded with a principle of hiring the best people, regardless of where they are in the world, and that has now led to hiring a workforce based in 44 different countries. It's a real pleasure to work with such a talented, diverse group of people and video calls help enable that work to flourish, even at a distance.
What software keeps you most productive at work?
Like many people, I spend a lot of time on email. My email set up is a Thunderbird front end on a Gmail back end. It's easy to get fixed in one's patterns, and I find I can work faster in the Thunderbird UX than in the Gmail one.
Is there any technology that has become extinct that you would like to resurrect?
While I appreciate all of the benefits of digital photography and the ease with which we can take, share, and save photos on our phones and other devices, there are times that I regret the relative disappearance of film and printed photos. Of course they are still around, but they require special effort and most of us are unlikely to expend that energy very often. And it's those printed photos that filled the suitcases stored in the closet of the home in which I (and I suspect many others) grew up, that sparked the family conversations about history and relatives and provided a link across generations and memories of pre-digital days. And despite the various storage, archive and printing options for digital photos, I think we're at risk of losing important personal, societal and cultural artefacts.
Do you think anything about your personal use of tech would surprise your colleagues?
I think most may not realise that I used to be a developer and that on occasion I still drop back into a command line to get things done.