Human Resources
C-suite career advice: Miguel Valdes Faura, Bonitasoft
We ask industry leading C-suite professionals for their expert career advice...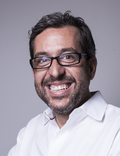 Name: Miguel Valdes Faura
Company: Bonitasoft
Job Title: CEO and Co-founder
Location: San Francisco, California, USA and Grenoble, France
What was the most valuable piece of career advice that you received?
The best career advice I ever received was to not try and be the smartest guy in the room, but instead make sure I was surrounded by them every step of the way. There comes a time in every business leader's trajectory when they realize they cannot handle every task, nor are they the best-suited for the job. Being able to recognize that and to know when you should ask others for input is the sign of a true leader.
What was the worst piece of business advice that you received?
When I founded Bonitasoft in France, a number of people told me I should limit my scope and focus on the French market before trying to expand internationally. At the time, that advice was tested and true for some circumstances, but if I had followed it and ignored my personal vision, I wouldn't have a globally recognized technology product that can be used by speakers of many languages.
What advice would you give to someone starting their career in the tech industry?
My advice would be to always think and act a step ahead of your job description. If you are in sales, avoid thinking you are "just a sales guy." Same goes for product development, marketing, engineering, etc. By having a vision and constantly thinking about the big picture, you will be able to lay the groundwork for a successful ascension to where you want to be.
What tips would you give to someone aiming for a c-level position?
For someone aspiring to a c-level position, it's critical to focus on what it takes to be a good manager. Of course, you need to excel in your current role and deliver results, but those in the c-suite really have to specialize in managing others. This means translating business vision into achievable objectives, guiding and supporting your organization to produce results, and it also means understanding both how to reward your team, and how to make the inevitable hard decisions that will affect people in your company.
Are you particularly proud of any career advice that you've given or the career route/development of anyone you've mentored?
I make it a point to listen first, and especially in informal settings. I visit all our company sites several times throughout the year, and try to have coffee and lunch in the lunch room where informal conversation flows. I really like to play PlayStation 4 with our younger team members. This activity helps break down those invisible hierarchical walls. We start playing and the conversation eventually shifts to work goals, life and what they're working on. This gives me the opportunity to offer advice.
Even before Bonitasoft, at INRIA and Bull, I built two successive programs to bring fresh graduates from Spain to France to work for up to a year in the R&D department (at INRIA) and in the BPM division (at Bull). Both programs were designed to help young engineers learn more about R&D development processes and particularly the specifics of open source projects (international teams, values, worldwide dissemination, viral marketing, licensing issues, conferences, and so on). The majority of those engineers have gone on to manage large teams in major companies – I'm pleased and proud to have been able to help launch them on their careers.