Human Resources
C-suite career advice: Stephanie Durand, Coursera
We ask industry leading C-suite professionals for their expert career advice...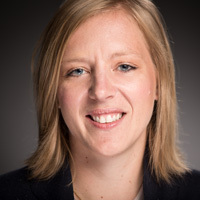 Name: Stephanie Durand
Company: Coursera
Job Title: Head of Enterprise, EMEA
Location: UK
What was the most valuable piece of career advice that you received?
You must always keep learning. From mistakes, from experience, from both your personal and professional life, from others, and even from small interactions in your day to day life. I try to be as spontaneous and authentic as possible and I want to end my day having learnt at least five new key things, whether it's about the history of Italy, a new recipe or how to discuss a clause of a business contract.
What was the worst piece of business advice that you received?
I was lucky to be surrounded by incredible mentors and people that were inspiring and led me to always look ahead. I was sometimes told to do less and I would not have experienced so much if I had listened to that advice.
What advice would you give to someone starting their career in the tech industry?
The tech industry is a fast-paced and constantly evolving space with a broad range of career options, however this can appear to be a very intimidating enterprise to newcomers. The main difference between those who fail and those who flourish is the ability to adapt in an ever-changing environment. Don't be afraid to show interest in new topics and learn new skills, sharing, collaborating and educating are the keys to expanding your own knowledge.
Another essential tool is to have connections and build relations in the tech industry to move ahead in your career - I love connecting with people from so many diverse backgrounds and I've made a lot of friends through business relations.
What tips would you give to someone aiming for a c-level position?
People do not reach the C-level because of luck or coincidence. They must work hard to build professional connections and develop the skills that an executive at this level needs.
In today's busy business world, it's important to focus on creating and maintaining a professional network - people can quickly forget the connections that they have made unless someone proactively maintains the relationship.
Its important to have good business knowledge, especially in your sector. This knowledge and understanding will lead to vision and clarity of action, which will in turn, help you to understand the challenges that it faces, the verticals that it comprises, prospects for the future, and, of course, the competition that exists.
One of the best ways to learn about the struggles and challenges of the C-suite is to seek out mentors who have reached these high executive positions. This is the best way to identify the required skills for your professional development as well as providing a more thorough view of how a business operates.
Are you particularly proud of any career advice that you've given or the career route/development of anyone you've mentored?
I currently lead Coursera's enterprise sector for EMEA, having moved back to London in December 2016 where I was the only employee. I now run an operation of eight people, focused on partnering and collaborating with European companies.
I love to make things happen, build great teams and see business impact, and to me it was sometimes hard to be working on some of the world's major challenges and difficult regions of the world where I had little impact. For instance, I ran many programmes across several continents to enhance tolerance and diversity, and at times was faced with bigotry and close mindedness. However, I learnt that we need to be confronted and exposed to diverse circumstances, to broaden our mindset and overcome challenges.