Software & Web Development
Inside Microsoft's R&D outpost in Serbia
The employees at Microsoft's research centre in Serbia are celebrating its 10th anniversary but it's a fair bet that, unless you're Serbian, you didn't know that one of the world's largest software companies has a significant presence there.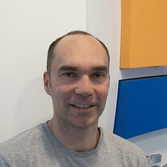 I spoke by phone to Dragan Tomic, principal group manager of the Microsoft Development Center Serbia, about the work done in this country of seven million people at the nexus of central and south-eastern Europe.
First, I ask him, why Serbia? The Serbs gave us the genius of Nikola Tesla (and modern brilliant performers in other fields like Novak Djokovic) but Serbia today might seem an unusual choice for a big American company to do R&D.
Tomic explains the Center's existence as an unusual modern version of diaspora with Serbian Microsoft engineers returning from the US and being given the go-ahead to continue their work in their native land.
Off the map
"Serbia is not on any of the [technology centre] maps," Tomic says. "It's just because a few people decided to continue their careers elsewhere. It's very unique. Usually it's an acquisition or there's a huge market or hundreds of years of history and excellence [that causes a research centre to spring up in a new place]. For us it was talent. We have the biggest number of Olympians [winners of the International Olympiad in Informatics, Mathematics and Physics for gifted students] per capita. Microsoft is not here to save a little money on the stuff we're doing. You won't find that [concentration of excellence] anywhere."
Tomic says that unlike, say, the Microsoft Research Centre in Cambridge, England, Serbia is not focused on long-term R&D projects but rather ones that will be ready for commercial projects in a year or two.
One of the best-known projects Serbia has worked on is Translator for Windows Phone. It stemmed from Computer Vision, a broader project aimed at recognising Images, video and objects where Serbia has also taken a leading role.
"Computer Vision allows you to translate what you're looking at," he says. "Whether you're in China or San Jose you can translate whatever you're scanning with the smartphone camera into something meaningful to you. If you're reading a menu in a Paris restaurant, or if you're in Asia and you don't even have a chance of understanding the text because it has another character set, you can see what it means. Some people will select a Microsoft phone just for this feature."
More than Translator
Translator and Computer Vision have got a lot of media headlines but there's more to the work done in Serbia, notably in machine learning and distributed systems.
"Translator got a lot of attention which is great, but at the same time it's just a small part of the work we do here," Tomic says.
Serbia helps develop Microsoft Azure, and the SQL Server database engine is partly Serbian-made, for example.
"The SQL Server engine is kind of like a BMW engine and one third of every engine was built here - that's the equivalent."
The classification framework for the Bing search engine is done here as is search for Russia, Brazil, Argentina, Canada and the UAE. And a chunk of the work done on Sway, Microsoft's project for making beautiful content come to life in Office, currently in preview, is done here.
Tomic is part of a team of about 200 in Serbia.
"We stay longer, work harder, deliver more. We work with academia, we have intern programmes and we develop those kids. We're the real example of what the country can do."
What next for Serbia?
Serbia is comparable in population to Israel, Tomic notes, but it lags behind that country in making technology an economic juggernaut. Serbia needs more engineers, Tomic says, and the government's support for Microsoft there makes him optimistic the picture will improve and the brain drain to other countries, notably the US, will be stemmed.
That said, he doesn't expect an Israel-style startup culture to blossom overnight.
"The technology industry here is actually quite vibrant," he says, "but the Serbian culture is not as eager [to be entrepreneurial]. The cultural tendency is: can I find a good company?"
Selfish altruism
Of course, it's hard to talk about Serbia without acknowledging the elephant on the table of its bloody recent history. But, even if his story is emblematic of hope, Tomic rejects any suggestion that he has returned to his home to give something back to a country recovering from the trauma of war.
"I left in 1992 when the state of things in the country was very bad internally. I was in the US for a total of 15 years, both at school and at Microsoft. Out of those I spent nine-and-a-half years at Microsoft, working on various parts of SQL Server. One advantage of working for Microsoft is that you can move around in the company, and do different stuff every few years. So I worked on various parts of the SQL Server product, including networking, compiler, XML and spatial support, before I moved back to Serbia.
"I came back because for me it's a mission. Each person should have their own mission and I saw the potential and I felt affiliated. It's been very easy for me. It's not sentimental, it's selfish. We're looking up to them [countries like Israel with strong technology economies] and saying: 'they did it, why can't we?'
"We sincerely believe that Serbia as a country can do more on the European and global stage. Our goal is to perform world-class work and projects so that we can, over the next couple of decades, transform the image and impact of our country. When I was deciding whether to go back to Serbia and join the Development Center I did not just see a small group of engineers working on an interesting set of challenges. I saw the opportunity to tell our story and, in telling our story, help people see that Serbia can operate on the global stage like many other developed countries."
Also read:
Serbian startups and wearable brain activity tracking devices