Human Resources
C-suite career advice: Therese Tucker, BlackLine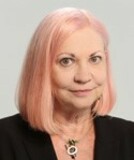 Name: Therese Tucker
Company: BlackLine, a leading provider of financial automation software
Job Title: CEO and founder
Location: Los Angeles, New York, Atlanta, Chicago, London, Paris, Sydney = worldwide!
What was the most valuable piece of career advice that you received?
I've received some invaluable advice from the past and current directors on my Board – they have been and continue to be my most important role models, advisors and mentors: Greg Pond, Lee Reams and Tom Unterman, in particular. Greg taught me to let people talk – oftentimes they need to be heard before they can listen. He also taught me to temper my own quick reactions for more thoughtful responses. Lee taught me the importance of great software that is built properly. Tom's depth of experience is awe-inspiring; I wouldn't be where I am today without him. Tom has the ability to look at many data points and immediately identify those that potentially create risk for the company.
What was the worst piece of business advice that you received?
Over the years, as BlackLine's potential has developed, there have always been circling vultures. These are generally men who have come in with a line something like, "You've done a great job. Now just turn your sales/company/marketing over to me and I'll handle it from here and make it really grow." So beware of bottom feeders who want to capitalize on your hard work and take it away from you.
What advice would you give to someone starting their career in the tech industry?
Tech is one of the most fun careers that you could possibly have. It's great for people that get easily bored because technology is constantly changing and you have to constantly learn to keep up.
What tips would you give to someone aiming for a c-level position?
Work hard. Work incredibly hard. Be really good at what you do. Don't be afraid to stand out. Speak your mind. Don't take credit for other's people's work. Don't let other people take credit for your work.
Are you particularly proud of any career advice that you've given or the career route/development of anyone you've mentored?
For entrepreneurs, I always tell them, "DON'T DO IT!!!" If they listen, they weren't meant to be entrepreneurs. If they ignore me and do it anyway, they may have a shot at success!