Human Resources
C-suite career advice: Tate Cantrell, Verne Global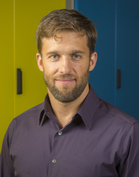 Name: Tate Cantrell
Company: Verne Global
Job Title: Chief Technology Officer
Location: Washington, US

What was the most valuable piece of career advice that you received?
In a phrase, it was – "venture outside of your comfort zone". Back in the late 1990's, I had worked hard to establish myself as one of the top electrical engineers in the emerging data centre design community. I was proud of it, I was good at it, and I was happy with my career. Along came an opportunity to move from a pure engineering role to an operational role where my expertise as an engineer and as a commissioning agent could allow me to connect more closely to the inner workings of the business. I turned that opportunity down in a very long and eloquently written email. My business partner of 15+ years now told me to sleep on it and we'd talk about it in the morning. I'm glad he did and the rest is history.
What was the worst piece of business advice that you received?
As you might expect, the worst piece of advice was completely at odds with the best advice that I received during my career and that was namely to stay put and keep doing what I was doing. Well into the operational side of my data centre career, it became apparent, as it can over time at a job that was once the right job, that innovation was no longer the most important thing in the organisation where I was working. And while the promises made to me at the end were to keep on track and take the wings I was being offered, I was unwilling to continue on with a group that was not forward thinking. You have to resist the urge to be cornered into a role that limits your growth, and most importantly you need to seek opportunities that increase your exposure outside of your organisation. Your customers do not work within or perhaps even understand the inner workings of your organisation. You will only achieve greatness by understanding and ultimately serving the needs of your customers.
What advice would you give to someone starting their career in the tech industry?
Regardless of your field, learn to code and then learn to manage the coding process. You need to understand how programs speak with one another because that is how today and tomorrow's companies communicate and how they provide asymmetrical returns for their investors. One area that is of specific interest right now is that of Artificial Intelligence. Those who take the time to understand how the decisions of tomorrow will be made will be able to leverage their organisations into the future. As business leaders, our companies rely on us to understand the tools that can improve corporate performance today, tomorrow, and in the future. You improve your chances to see the early trends by understanding the mind of the programmer, which is easiest done by doing it.
What tips would you give to someone aiming for a c-level position?
Many who aspire to lead fail to understand the true obligation of leadership. I received a lesson on this during a drive across the Icelandic landscape under a late evening summer sun. One of our board members explained to me that the agile companies of today build pyramids of support, but the support comes from the leaders with the strongest shoulders. As we move from the rank and file to the position of leadership, our shoulders must become strong enough to support the inverted pyramid where those who are closest to our customers are empowered and released to execute great service for our customers. In the end, the c-suite should be focused on customer success. Our customers demand success every day and it is by empowering all of our employees that we maximise every customer engagement.
Are you particularly proud of any career advice that you've given or the career route/development of anyone you've mentored?
When I first started at Verne Global in the autumn of 2008, I was lucky to find our current Director of Operations Helgi Helgason within the team that I was brought on to manage. I could see so much potential in Helgi. He was a natural leader who garnered the respect of his teammates and he had a strong interest in learning. But most of all, Helgi had a pride for his nation and the green data centre opportunity that Verne Global was bringing to the world. In 2011, Helgi did an interview as a ship carrying the pieces of the first international data centre arrived onto the shores of Iceland. It was in that inspirational interview that I realised why I was spending the long hours working with the Verne Global team. Simply put, we all work to be proud of everything we do. Since then, Helgi has emerged into an operational leader that is teaching me the details about agile management. There is nothing better in your career than helping someone advance into a colleague that drives you to be better yourself.