Human Resources
Typical 24: David Saenz, Stuart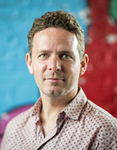 Name: David Saenz
Job title: UK Managing Director
Company: Stuart
Location: London, United Kingdom
Years' experience: 13+
What time do you reach the office each day?
We've created quite a flexible environment, though everyone tends to arrive between 8.30-9.30.
Is your job varied?
Yes, one of the most varied job in the company. I bounce between marketing, sales, operations, finance, legal and HR almost every day. It's my job to ensure that all of the teams are working cohesively towards a single goal so I have to find the right balance between keeping an overarching view of how all our teams are performing and deep diving into data/issues where appropriate.
Is your job creative?
It really depends. For the marketing and business development teams, creativity is very important, whereas the operations guys tend to be quite analytical and precise to be able to effectively map out the areas we're expanding to. The job works both sides of my brain for sure!
What do you spend the majority of your time doing?
It really is split between a variety of things, but one common theme is looking at data on how each of the teams are performing and tracking against targets to understand how the business is working as a whole. This means I'm able to support our team leads in working towards their goals on a daily and weekly basis.
Do you personalise your desk?
No, I'm always on the move working across different teams so I'm well accustomed to portable working. I suppose you could say my MacBook is my desk!
Would you describe yourself as creative?
Definitely. You can always do better than you did yesterday so thinking outside of the box and always challenging your own preconceptions helps keep up that pace of growth.
Do you have any quirky daily rituals?
Generally I'm viewed as quite a serious guy but every now and then I surprise people with a well-placed dollop of New Yorker attitude.
Do you tend to work on your own or with colleagues?
It's a very collaborative role. I'm a huge believer in communication so the first thing I did when joining was speak with everyone across all three markets (UK, France and Spain) to understand what they're working on and get to know their personalities. I continue to do this because my role is really about coordination among teams to drive success.
How many hours on average do you work a day?
It is quite an intense environment, but when you enjoy what you do and find it exciting you're happy to invest time into making it successful, especially when it's a complex business such as ours.
Roughly how much time do you spend each day on email? Taking calls? In meetings?
Well my team awarded me "the one most likely to be in a meeting" at the holiday party so I guess that's the best indicator! To be honest I prefer to speak to people directly wherever I can, which is one of the reasons why I don't go locking myself away in a corner of the office.
Do you use social media much for work?
I'm not great at that, and definitely need to start. It's a great way to stay connected within the industry.
What do you enjoy most about your work?
There's an overarching air of entrepreneurialism, which is great. I also really enjoy working across teams as I get to dip into a number of different disciplines and learn something new every day from the talented individuals we've got here at Stuart.
What type of music (if any) do you listen to at work?
We share ownership of the music so anyone can decide, for better or worse! One minute we might be channelling Saturday Night Fever and the next some Chance the Rapper. Anything goes.
What do you do for lunch?
We cover lunch for all employees which is a perk the team really loves. Most days we go out in groups, but we also do a team lunch at the office every Wednesday.
Do you socialise with work colleagues?
Yes, whenever we get the chance to socialise together we do. It's so important for businesses to have a good working culture these days
Are there any tasks (through your career) you've been especially glad to get rid of?
Yes anything and everything legal related, which used to be my day job!
What is your last task of your day?
At the end of each day I do a run through of how things have progressed that day and see what the next day has in store.
How do you like to relax after work?
With a child and a family I've learnt to make time to relax and unwind. In our free time, we love experiencing new restaurants in London and travelling, and I also do a lot of networking wherever I can.
Do you keep checking email through the evening?
I do indeed. I take a couple of hours off in the evening to spend time with my son, and then log back on to wrap up at the end of the night.
Do you take work projects home with you?
I do, it's often the best time to work quietly without the distractions that come up all throughout the day.
What would you say to your 20-year old self?
I would tell myself to always remember the value of networking with people of all levels, whether that be company founders or managers, peers or subordinates. These relationships will become gold in the future.
If you could try out any job for a day, what would you choose?
I would like to try something I've never done before like working in medicine, just to see what it's like being immersed in something completely different.
What device did you use to answer these questions?
My mobile
Do you use your own personal device for work?
Yes, my jeans are way too tight to accommodate two phones.