Wireless Technologies
C-Suite Talk Fav Tech: Robert Pinkas, Kentico Software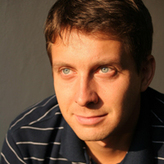 Name: Robert Pinkas
Job title: VP of Marketing
Company: Kentico Software
Industry: Web Content Management
Location: Brno, the Czech Republic
Years' of experience: 20+
What is your favourite personal gadget?
The iPhone, it guarantees that I never have a free moment. No, but seriously, it just makes things so easy. I can be aware of my schedule for the day, react to emails and view attachments. It synchronises with DropBox and Evernote. It's an amazing piece of kit. Plus, I can join meetings regardless of where I am. Yes, it's a virtual office right there in your pocket.
Do you have a favourite piece of personal software?
Evernote, I use it for all meetings. It makes things really easy to find, it is excellent for creating a digital paper trail.
What was the first piece of technology you got really excited about?
The internet in the 90s when I was playing on the stock market with derivatives.
What device improves your life most at work?
Headphones. They are the only effective way to get any work done. I can shut the world out, put on a stirring soundtrack and concentrate, and people are less likely to disturb you, too. Extremely effective!
What software keeps you most productive at work?
Most of my time is spent between email and Evernote.
Is there any technology that has become extinct that you would like to resurrect?
Cars that you open the bonnet and fix. Nowadays the technology is so complex that if it breaks down on the motorway, there's almost nothing you can do. And I miss the old Formula One cars where it was more about the skill of the driver than the technology.
Is there any technology you would personally recommend that you don't think enough people know about? (Hardware or software, work or personal)
Stickypasswords. It's really useful if you struggle to remember dozens of passwords, and who doesn't?
Do you think anything about your personal use of tech would surprise your colleagues?
I've got over a 1,000 vinyl albums and a great record deck. I'm an audiophile, and to me, CD doesn't even get close.