Human Resources
Typical 24: Simon Hansford, CTO, Skyscape Cloud Services
IDG Connect is looking to speak to IT, business and marketing professionals across the spectrum to discover more about their very different, typical working days…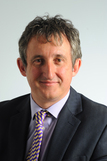 Name: Simon Hansford
Job title: CTO
Company: Skyscape Cloud Services
Location: Hampshire, UK
Years' experience: 30+
1. What time do you reach the office each day?
My day always starts with me grabbing my iPad and checking overnight reports – service desk metrics, daily billing report and number of VMs deployed overnight. What time I get into the office depends on my diary. If I'm in our Farnborough office, I'm usually in by 8am. If I'm attending customer meetings, I may have to get an early train into London or jump in the car and brave the M25 in rush hour.
2. Is your job varied?
Skyscape Cloud Services is a rapidly growing business with ambitious targets. My role spans all areas of the business from support and technology through to sales and marketing. During any one day, I can be meeting customers, dealing with suppliers, interviewing prospective employees, setting sales targets and reviewing advertising designs. I do have to balance running the business whilst also growing it. They do say variety is the spice of life and I wouldn't have it any other way. I relish a challenge and am not one for sitting idle or routine.
3. Is your job creative?
Skyscape was designed to be disruptive. My job is to ensure we continue to do that, are always one step ahead and challenging the status quo. Our continued success depends on us doing things differently so I need to foster innovation, question and challenge – but also encourage and empower my team to think and do things differently.
4. What do you spend the majority of your time doing?
As a true cloud provider, how we bill our customers is based solely on usage so in order to grow we need to increase consumption of our services. Skyscape is therefore focused on delivering the customer care and commoditised services that our customers demand, which will in turn see consumption increase. The majority of my time is therefore focused on our customers — if I'm not talking or meeting customers directly, I'm worrying about the service they're receiving or the investments we need to make to ensure we continue to offer commoditised services that remain industry-leading.
5. Do you personalise your desk?
No. Although I have an office I very rarely sit in it. I prefer to hot desk using desks in different functional areas so that I get to sit and work with all the different people in the business. This keeps me in touch with what is going on and with the teams involved. Our business simply would not have achieved what it is has in such a short space of time without the great team we have and I like spending time with them. I'm not a great one for formality unless entirely appropriate or necessary so I like to hold 1-to-1 meetings in the coffee shop. My office is therefore very functional and under-utilised, in fact it's often empty.
6. Would you describe yourself as creative?
If you measure creativity by dress sense or ability to draw a picture then certainly not, ask anyone who knows me! But if you classify being innovative as being creative, then yes I am. I like to think outside of the box and continually look for ways to do things differently.
7. Do you have any quirky daily rituals?
None at all I'm afraid. I'm not one for routine, hence why I thrive on the variety my role delivers.
8. Do you tend to work on your own or with colleagues?
Our success, as in most businesses, is about working well together. So a lot of my time is spent with my managers discussing how we can support, encourage, develop and motivate our teams to deliver. I'm a great one for talking about empowering our staff as individuals but this is all within the context of a bigger, wider team with shared objectives. In any one day, I'm rarely on my own.
9. How many hours on average do you work a day?
I'm normally either in the office or in a customer meeting by 8am and like to be home by 7.30pm so I can catch up with my wife and family. I do have to admit that I will then do a couple more hours later in the evening. I'll also do 4-5 hours over the weekend in between acting as taxi service for my 4 daughters.
10. Roughly how much time do you spend each day on email? Taking calls? In meetings?
Just like everyone else, I spend a lot of time on email and just like everyone else I think it's probably too much time! It does depend on my diary. If I'm in the office I spend more time on email than I would when I'm working in London attending meetings – and probably take more care and time with my responses! I don't use the phone that much, but often have to join scheduled business calls. If I'm driving or walking between meetings, I do tend to call people – easier and safer than email when in transit! My team always joke that they know when I'm driving to our offices in Corsham as I'll spend the whole 2 hours there and back phoning most of them. I attend up to 5 meetings a day.
11. Do you use social media much for work?
Twitter @shansford I use all the time. Now-a-days twitter is typically where I get my news from. It's the best way to keep abreast of what's going on in our industry, what our competitors are up to and what people really think. I use LinkedIn once a week or so, out of habit to see what individuals are up to. I don't use Facebook at all. We use a collaboration tool at work called SocialCast which I use throughout the day – it's where we all post info about customer feedback, PR coverage, milestones achieved etc. There is normally some quite good non-work related banter on there as well for light relief!
12. What do you enjoy most about your work?
I enjoy what we're achieving, seeing daily growth in revenue and customers, seeing the team enjoying and being motivated by our success, and seeing our brand grow and develop — I love seeing the Skyscape brand name checked.
13. What type of music (if any) do you listen to at work?
None. In the past I have put speakers into my office, but realised that I have never used them. The thought of putting music on doesn't occur to me and to be honest I get too many interruptions for it to work anyway. I keep my music for the car and at home, and also enjoy going to see live music.
14. What do you do for lunch?
My family can never get over how boring and repetitive I am when it comes to my lunch. If I'm the office, I have soup every day from the canteen unless it's a flavour I don't like in which case I'll have salad. We have a company tradition of all going for breakfast on a Friday so on a Friday I may skip lunch as am usually still full from a fry-up. If I'm in London, I normally skip lunch or grab a sandwich whilst travelling.
15. Do you socialise with work colleagues?
Yes mostly at organised events — we organise regular company events which are always informal and subsequently very good fun. We also have a team that participates in charity events, if it's cycling, I'm there! Most of us have a family to get back to so there aren't many impromptu trips to the pub after work.
16. Are there any tasks (through your career) you've been especially glad to get rid of?
Not really. I feel that it's important to still do, and be seen to do, jobs that others think are menial or beneath them, if only to show them otherwise! Often they can be a welcome respite, give you time to clear your head and then return to something more challenging with renewed vigour.
17. What is your last task of your day?
I'm afraid my iPad is the first thing I pick up in the morning and the last thing I look at in the evening, just for a final check of emails!
18. How do you like to relax after work?
It may not be relaxing, but when I get home I like to try and engage with my 4 busy, and often tired, teenage daughters. Other than that I sometimes veg out in front of the telly watching documentaries – watching how something is made or lions are always favourite choices. At the weekend, I like nothing more than to get out on my bike as much as possible (proper bike not motorbike)! I'm a compulsive crisp eater so cycling helps offset the crisp calories, keeps me fit and helps me relax.
19. Do you keep checking email through the evening?
Yes, on my iPhone if I'm at home in front of the telly, but not if I'm out with my wife, friends or family.
20. Do you take work projects home with you?
My office is in my bag. So it would be true to say that if I lost my bag, I would lose my office and ability to work! My bag is always with me — I take it home every evening and take it with me wherever I go at the weekend, I often get the chance to catch-up on emails in between ferrying my daughters between social or sporting engagements!
21. What would you say to your 20-year old self?
Get your head down and work hard for the next 10 years — you'll achieve an amazing amount and it will build the foundation of a long and successful career. Have the confidence to change roles and get a broad business experience. Do not confine yourself to one discipline. And don't eat so many crisps!
22. If you could try out any job for a day, what would you choose?
If it were for just one day it would be something physical, dangerous or dirty. Preferably all three! If I could change my job instantly, I would be a helicopter pilot.
23. What device did you use to answer these questions?
I answered them across a few days in between meetings so a variety — a Toshiba laptop at my desk, an iPhone whilst in London and an iPad on the train.
24. Do you use your own personal device for work?
No, for security reasons that's not appropriate. And besides, then I'd have to share it!