Human Resources
Typical 24: Dan Pickett, nfrastructure
IDG Connect is speaking to IT, business and marketing professionals across the spectrum to discover more about their very different, typical working days…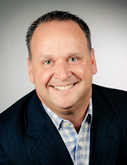 Name: Dan Pickett
Job title: Chairman and CEO
Company: nfrastructure
Location: Saratoga Springs, New York, USA
Years' experience: 25
1. What time do you reach the office each day?
I wake up early to get some work done before heading to the office, but I arrive at 9 a.m. each day on the dot.
2. Is your job varied?
My job is varied in the sense that I'm not performing the same tasks at the same time each day, but overall, I am hammering the same nails – working with my senior team, meeting with customers, strategic planning, etc.
3. Is your job creative?
Yes, I would say my job is definitely creative. I regularly work on perfecting our leadership model and improving company culture. Further, since a primary focus for us is to differentiate from the competition, a lot of creativity is required.
4. What do you spend the majority of your time doing?
The majority of my time is spent face-to-face with people. Half of my time is spent with nfrastructure's leadership team, employees and partners. About 30 percent is spent on strategy development. The final 20 percent is spent responding to email and making calls.
5. Do you personalize your desk?
Yes, I do. On my desk I have photos of my family and snapshots from company events. I also have some corporate award trophies nfrastructure has won.
6. Would you describe yourself as creative?
Yes, it's definitely a regular part of my job. I also have a great team that supports these efforts.
7. Do you have any quirky daily rituals?
I'm not sure if this qualifies as quirky, but I don't typically schedule meetings on Fridays as I try to dedicate the day to creative brainstorming. I'm about 90 percent successful in achieving that.
8. Do you tend to work on your own or with colleagues?
I'd say 50/50. When our leadership team has creative sessions planned, I like to come as well-read as possible, so I spend a lot of time on my own reading up on whatever topic we are planning to tackle. I like to see how companies I admire, customers and competitors have approached similar issues. When the leadership team finally meets, we are then able to view the issues from several different vantage points and zero in on the choices we have available to us.
9. How many hours on average do you work a day?
I work around 10-hours per day.
10. Roughly how much time do you spend each day on email? Taking calls? In meetings?
See question 4
11. Do you use social media much for work?
I use Twitter to curate my information sources. I do a lot more following than I do Tweeting. I use LinkedIn a lot as well. It helps me stay up to date on what's happening within my network, see who is connected to who, etc. When it comes to Facebook, I use it primarily to keep in touch with family and friends.
12. What do you enjoy most about your work?
I enjoy watching people succeed and seeing the satisfaction our people get out of building and being part of a special company.
13. What type of music (if any) do you listen to at work?
I always have Pandora on. I listen to rap, hip hop and some pop. I field an average of two or three hundred emails per day so rap definitely helps keep me focused and "in the zone."
14. What do you do for lunch?
I eat lunch in the office 50 percent of the time. 25 percent of my lunches are spent eating with my team and the final 25 percent is spent dining with customers and partners. I like going to a local steak house named 677 Prime which is not too far from the office. It has a nice atmosphere, I always get the same table and the people there know me. In that respect, I guess I'm a creature of habit. Funny enough, I typically order a salad.
15. Do you socialize with work colleagues?
Yes, we participate in a lot of charitable events in the community and it provides us with a great opportunity to unwind and socialize with one another. Every few weeks, our leadership team also heads to the local pub for a couple of beers.
16. Are there any tasks (through your career) you've been especially glad to get rid of?
Yes, I'm happy I no longer have to sit through unproductive meetings. At this point in my career, I've learned how to say "no" very easily.
17. What is your last task of your day?
My last task of the day is cleaning up my office and making sure I have all I need in my briefcase. I like to review work-related materials in the evening and early in the morning before heading to the office, so getting organized for that ritual is necessary.
18. How do you like to relax after work?
I typically attend my children's sports games and practices after work which is relaxing. Other than that, I've been known to have a cocktail or glass of wine. My drinks of choice are Grey Goose Cherry with club soda or any type of full-bodied red wine.
19. Do you keep checking email through the evening?
I do. I check my email until about 10 p.m. each night.
20. Do you take work projects home with you?
It's a reality of the job. I definitely do.
21. What would you say to your 20-year-old self?
I would tell him he needs to be clear and honest with himself about who he is and what he wants, and that the right relationships mean everything. I'd then tell him to spend the time necessary to figure out who he can build relationships with and learn from in order to make those dreams a reality.
22. If you could try out any job for a day, what would you choose?
I would be a rock star! I would be the lead vocalist or lead guitarist. I'm a big fan of music.
23. What device did you use to answer these questions?
I used my Mac Book Air. It's the perfect size for me. Not too big, not too small.
24. Do you use your own personal device for work?
I don't think there is a difference between personal and business devices these days. I typically use the aforementioned Mac Book Air and my iPhone 5. I also have an iPad, but I use that infrequently.