Human Resources
Typical 24: Todd McKinnon, Okta Inc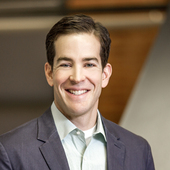 Name: Todd McKinnon
Job title: CEO and Co-Founder
Company: Okta Inc.
Location: San Francisco, California, US
Years' experience: 20+ years
1. What time do you reach the office each day?
08:30
2. Is your job varied?
Yes. Some CEOs spend more time on certain areas of the company or business. For example, sales-focused CEOs spend most time with prospects and customers. Product-focused CEOs spend time with engineering and product teams. I tend to spend my time pretty evenly across all the functions. I like the variety and knowing what's going on in many areas.
3. Is your job creative?
Yes, we've created and pioneered a new industry — Identity as a service, or IDaaS, as Gartner refers to it. And we've created a company. Both the industry and company are growing and evolving by the day so we have to be very creative to stay ahead.
4. What do you spend the majority of your time doing?
Meeting with my team. Including both one-on-one meetings and team meetings.
5. Do you personalise your desk?
Yes, mostly with family photos. I have a bobble head doll from a Golden State Warriors game a few years back and a few other odds and ends. I'm actually kind of superstitious about spending too much time creating a fancy desk or office. Once you do that you're kind of telling yourself and everyone else "I've arrived and am successful" and you lose your drive and hunger.
6. Would you describe yourself as creative?
Not in the traditional sense of artistically creative, but I am an innovative thinker and creative problem solver.
7. Do you have any quirky daily rituals?
I don't know if this would qualify as quirky, but I go to the local CrossFit gym and workout every morning from 6-7am. I make too many trips to the espresso machine in the kitchen. (We received it as a gift from our investors after we closed our seed round of funding in 2009. We got a big new fancy one but kept the old one which I still like to use.)
8. Do you tend to work on your own or with colleagues?
With colleagues.
9. How many hours on average do you work a day?
10-12
10. Roughly how much time do you spend each day on email? Taking calls? In meetings?
1 hour on the phone; 1-2 hours on emails; 5 to 7 hours in meetings. The rest reading, thinking, and working on specific projects.
11. Do you use social media much for work?
I tweet occasionally. Sometimes company news or commentary.
12. What do you enjoy most about your work?
I enjoy the satisfaction of building a company and working with such a great team.
13. What type of music (if any) do you listen to at work?
I don't listen to music at work.
14. What do you do for lunch?
Monday, Wednesday and Friday we have catered lunch in the office. I try to sit down in the lunch area and eat and talk with employees. Tuesday and Thursdays I walk down the street to a market and make myself a salad at the salad bar.
15. Do you socialise with work colleagues?
At work events, definitely. Not really outside work — that's for family time.
16. Are there any tasks (through your career) you've been especially glad to get rid of?
Nothing that comes to mind.
17. What is your last task of your day?
I go through my email last thing before I go to bed.
18. How do you like to relax after work?
After work I spend time with my family — dinner, reading a book to my young kids, maybe watching the Giants game once they're in bed. I check up on work before going to bed myself.
19. Do you keep checking email through the evening?
I'd like to say I don't, but I'm basically always checking my phone.
20. Do you take work projects home with you?
I'll always do some work at home (I'm answering these questions on Saturday at home now), but usually if it's a significant project I'll do it in the office. For example, last week I spent much of the weekend in the office preparing for a board meeting.
21. What would you say to your 20-year old self?
"Take your time. It's a marathon not a sprint. All the cool innovations and breakthroughs in the world have not already happened. You won't be old and over the hill at 30. Work hard, enjoy yourself. It's going to be fun!"
22. If you could try out any job for a day, what would you choose?
Shooting guard, Golden State Warriors
23. What device did you use to answer these questions?
Macbook Air
24. Do you use your own personal device for work?
Yes, my iPhone's always at my side.