Mobile Working
Crowdsourcing Innovation: Roberto Damen, CEO of ICARUS
Crowdfunding sites are offering a new path for inventors with original ideas. We talk to inventors looking to gain the public's favour...


Name: Roberto Damen
Job title: CEO & owner
Organisation: ICARUS
Location: Eindhoven, the Netherlands
Product: ICARUS Connect e-Paper Smartwatch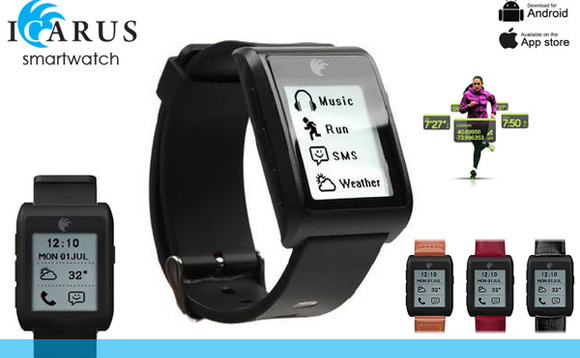 What it does & how it works:
The Connect is paired with your (iOS or Android) smartphone, after which notifications are pushed from the phone to the watch (incoming call, text etc). In addition there are applications installed for running, weather etc.
What makes it special:
Apart from the great out (technical) functionality, the watch can also be fitted to your taste using our exchangeable wrist bands in various colors/styles. Also we aim for maximum affordability/value for money.
What's your background, and what inspired you to come up with the idea?
We have been active in the e-paper market for many years now, and consider us to be experts in this screen technology. In parallel we see the developments in wearables and considered this as a good opportunity to launch an exciting product, with technology we know from our e-readers.
Why Indiegogo?
Indiegogo is a great crowdfunding platform that enables easy access to a large community of potential investors.
Is Crowdfunding good for innovation? How so?
It is. There are several developments that in my view make crowdfunding one of the leading innovation strategies of the future:
1) Trend of customer co-creation and desire to be involved in the product creation process
2) Trend (especially in Europe) towards less financing possibilities via traditional (bank) ways
What were the reactions on IGG like?
We had some very interesting input and ideas for further refinement.
What have you learned from your campaign?
We started half a week ago… ask me again in a few months.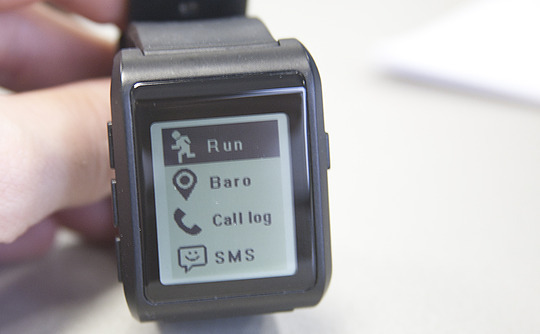 Where do you see wearable tech going in 2014?
I see wearables only increasing. There will be many new ideas (some better than others) in this relatively new market segment. I am sure the concept of wearables will never go away, the question is which segments will turn out to be the ones that survive in the longer term; health, entertainments etc.
Icarus are known for their e-readers, why move into Smartwatches?
We are experts in the e-paper market in which we are active since 2008. E-paper based wearables was a logical next step.
The smartwatch market is becoming increasingly populated, how do you differentiate yourself from the competition and compete with the likes of Samsung?
There is a trend to make these products overly complex with many different functions, resulting in complexity and a huge price tag. If you have a $500 smartphone, do you really want to invest in a $300 smartwatch too? We keep it simple. Our Connect is a tool to stay connected when your smartphone is in your pocket, purse or the like. It should not be a smartphone replacement. And – as all ICARUS products - it should still be affordable.
Possible business use/advantage?
Especially for a business user a smartwatch is a perfect tool. Imagine being in a meeting and waiting for an important message? Instead of looking at your tablet or phone all the time you can focus on the meeting itself. If something important pops up, you will receive the notification on your watch.
Aims for the future?
Our positioning is (and has always been) to bring to market advanced (technological) innovations at an affordable price. We do not limit ourselves to certain product segments. If we feel we can add value in a segment, we will consider it.