Mobile Working
Crowdsourcing Innovation: Bhavesh Shah, CEO of Tango Tech
Crowdfunding sites are offering a new path for inventors with original ideas. We talk to inventors looking to gain the public's favour...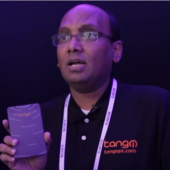 Name: Bhavesh Shah
Job title: CEO
Organisation: Tango Tech, Inc.
Location: San Diego, California
Product: Tango PC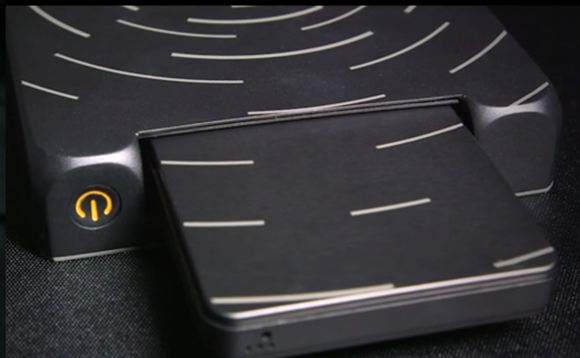 What it does & how it works:
It is a portable desktop computer that is the size of a smart phone, but as powerful as a mainstream PC.
Users can slide it into a tiny and slim docking port to connect monitor, keyboard, mouse, TV, remote and network connectivity. Multiple docking ports can be kept at home, the office, or next to the TV to enable the use of Tango virtually anywhere with the ability of carrying it around in their pocket.
What makes it special:
For those in Gen Y not happy with a litter of work PCs, home PCs, entertainment PCs and gaming consoles lying around everywhere, we present the world's most powerful pocketable PC. It consolidates data, apps, games and OS clutter with a single remarkably personal, hassle-free device with hands-free mobility.
Tango is smartphone-sized, has a laptop strength CPU and an integrated gaming GPU. It will run Windows 7, 8 Pro, Linux, Chrome OS and any other OS that is compatible to laptop PCs. Tango is Officeable, Entertainmentable and Gamable. One Tango could replace, multiple desktops at home and office, games consoles, HTPCs (Intel NUCs and the like), Apple/Google TV etc. all at once.
What's your background, and what inspired you to come up with the idea?
I'm an entrepreneur and inventor with a degree in Electronics Engineering, Post graduation in Systems Software Design, and a dropout of MBA degree. I've had experience in Enterprise Architecture for Cloud integration.
During my consulting life, I was fed up of carrying heavy laptop bags with multiple laptops (personal laptop, Employer laptop and client laptop). And going through security checkpoints at airport has been a huge hassle. I have been doing this for years, and I found it pointless and silly.
And when we have friends gathered in our living room and the kids want to play games, it has always been a big project to hookup laptop with TV. Need to spare a coffee table to rest the laptop and hookup cables to TV. And then unwind the whole thing when we are done. Finally I decided to do something about it.
Why Indiegogo?
Indiegogo helps a startup like Tango to get early traction, engage with the community around the world. Thanks to Indiegogo, we are now confident to take Tango to the world market. We needed minimum quantity orders to manufacture Tango which seems feasible now.
Is Crowdfunding good for innovation? How so?
Definitely. More and more investors need to see an initial traction before investing in a startup now. Crowdfunding provides a valid proof point of initial traction.
Reactions on IGG so far?
Fantastic. People love our product. One can see it when you look at the comments sections. We even get ideas for improvements in the next version.
What have you learned from your campaign?
Community engagement, market messaging, product improvement ideas, and above all we have learnt that we have a great worldwide market!
How difficult is it to get such high performance into such a small device?
We have been working on it for years to do this. The challenge is not just miniaturization; it is about complete product engineering. Think of it like when someone first thought of the laptop form factor. It is a completely new use case engineering. With the advancements in processor technology, like AMD's APU we are now able to get a single-chip that contains both a high-performance CPU and GPU which enables power and space conservation. Moreover, we came up with a fundamental patent pending innovation to transmit heat from the cell phone sized PC into the docking station through the use of some cool space technology. That was a big breakthrough. The world has been pursuing hard to get rid of fans and heatsinks. We did not get rid of them, as we were clear you cannot wish away the massive amount of heat generated. We just shifted them to the docking station !
Has 'The Death of the PC' been over-hyped, and what sort of impact can portable PCs such as Tango about their decline?
I think "The Death of the PC" is over hyped. In the technology world things die-hard. Most banks still use mainframes when people spelled death for them in 80's. What the PC was missing so far was a brand new refresh. I think Tango is a great step in that direction.
Currently, most desktop owners find no compelling reason to refresh. Tango opens up additional markets, by giving a solid reason to desktop owners to do a refresh.
What's the advantage of portable PCs over a tablet or lightweight laptop?
Tablets are add-on devices. They do not replace desktop productivity. They are a completely different use case, mainly for consumption of the content.
Light weight laptops are great for use on the go. However, the paradigm shift of light-weight and portability shifts when you talk about the 200 gram Tango. Moreover, it is far more convenient to keep something in your pocket than carry it around. Imagine if you had to lug around a 3 pound cell phone with you. We cannot even imagine how difficult the life would be.
Are you aiming Tango more at gamers or business-types?
We are just starting. We want to enter the consumer and small business market. We will spawn out further segments. The Enterprise segment is the most important segment for us, so we will pursue hard that segment, in particular, to support BYOD initiative. We want to tell our Enterprise Customers that Cloud strategy should not be all or nothing for local computing. A big consideration is minimization of TCO. Tango can fill the gap on reduction of TCO significantly.
For gamers, we bring exciting news. For the gaming enthusiasts who are more likely to play games on PCs and consoles both, they can replace the last generation console and their PC with a single device. Due to increased power dissipation and a powerful integrated GPU within Tango, it just became more practical to carry a device with you to hang out with friends for work and play. PC gaming becomes a plug and play affair with Televisions.
Possible business use?
BYOD
Save on software licenses for applications. You don't need install them on multiple PCs at home and offices. You just install on your Tango.
Consolidate your OS, Data, Apps in ONE machine. No need to manage app versions, data synchronizations and installation of service packs on multiple machines. Reduces costs and hassles.
Aims for the future?
While I can't comment on what we're working on for the future, let's just say Tango is just the start.