Human Resources
Typical 24: Nigel Seddon, LANDESK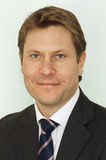 Name: Nigel Seddon
Job title: Senior Director Northern Europe and ANZ
Company: LANDESK
Location: Bracknell, United Kingdom
Years' experience: 20+
1. What time do you reach the office each day?
I am an early riser so I will normally be in the office or working by 7.00-7.15am.
2. Is your job varied?
The very nature of my job encompasses variation. I oversee the operations of Northern Europe and ANZ where I am tasked with adapting and nurturing relationships pertaining to the countries unique cultures. As you can imagine this requires a flexible and varied approach to my job.
3. Is your job creative?
This depends how you define being creative. I see my role as being creative in two specific areas; 1) Having to build bespoke solutions for our customers and 2) Creating plans for financing and implementing those solutions to ensure success.
4. What do you spend the majority of your time doing?
The majority of my time is spent nurturing my team and developing customer relationships. This manifests itself as meetings, 1-1 sessions and brainstorming customer opportunities. I am also responsible for driving the future planning strategies for the regions I manage.
5. Do you personalise your desk?
If towers of paper and mounds of books constitute personalisation then, yes!
6. Would you describe yourself as creative?
Somewhat so in my working environment but by no means do I profess to be in the realms of say an interior designer.
7. Do you have any quirky daily rituals?
No quirky rituals per say, but I did instigate the overhauling of the old coffee machines, replacing them with Nespresso versions – this means I'm guaranteed an excellent cup of coffee at the start of everyday.
8. Do you tend to work on your own or with colleagues?
My role is reliant on teamwork. Without a collaborative environment, quite simply, we wouldn't succeed.
9. How many hours on average do you work a day?
Nowadays this is so hard to measure. On paper, I would say I work from 7am-6pm. But I regularly answer calls and respond to emails outside of these hours; the boundary between work and play is definitely blurred.
10. Roughly how much time do you spend each day on email? Taking calls? In meetings?
The majority of my time is spent on calls or in meetings. I much prefer these mediums over emails. I'm a good old fashioned believer in face-face human interaction that we appear to be lacking in today's society.
11. Do you use social media much for work?
I'm not a prolific user of social media. However I do see the benefit in using platforms like LinkedIn when it comes to establishing new relationships and for recruitment purposes.
12. What do you enjoy most about your work?
The aspect I love about my job is that I get to help members of the team grow and really come into their own. Watching them achieve their own personal goals and outperform the measures of their own success is extremely rewarding.
13. What type of music (if any) do you listen to at work?
I don't proactively listen to music at work but I always have the radio on in the car to and from work. My music tastes are now rather varied as the home sound system is dictated by the kids!
14. What do you do for lunch?
Lunch for me is very much on the go. I normally grab a sandwich from the canteen next door and return to the office. I do however get to enjoy the occasional client lunch - but this is more Pret A Manger than Coq d'Argent!
15. Do you socialise with work colleagues?
This is something I am very passionate about. I proactively organise team drinks, meetings and socials as I am a strong believer that a healthy social relationship between staff creates a more efficient and harmonious workforce.
16. Are there any tasks (throughout your career) you've been especially glad to get rid of?
A very long time ago I was responsible for writing the literature collateral for point of sales retailers – as you can imagine, this wasn't exactly of Shakespearian interest.
17. What is your last task of your day?
My last task of the day is usually establishing what projects have been closed for the day, analysing the facts and figures and issuing the team dashboard report.
18. How do you like to relax after work?
I usually like to enjoy a glass of wine.
19. Do you keep checking email through the evening?
Yes although this is a trait I'm not particularly proud of. The culture of working outside of work has definitely worsened and prohibits us from appreciating what's right in front of us; as this should be our loved ones and not a mobile phone screen!
20. Do you take work projects home with you?
I try to avoid this wherever possible – home time should be spent with the family but I appreciate this isn't always realistic.
21. What would you say to your 20-year old self?
I would have advised myself to take a year off and see the world and do this before getting settled into a career. I would have said to go out and experience different cultures and appreciate diversity. It is these experiences that will ensure success later in life.
22. If you could try out any job for a day, what would you choose?
I'd be a camera man for David Attenborough because… it's David Attenborough! He's just great to watch, extremely knowledgeable and passionate and I would get to visit some fantastic places!
23. What device did you use to answer these questions?
My smartphone.
24. Do you use your own personal device for work?
Yes I do – and I'm massively aware this plays into the 'bring your own device' culture. I use this as a transitional tool between work and the office even though its intended purpose was for home entertainment!