Human Resources
Typical 24: Jonathan Scudder, ForgeRock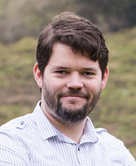 Name: Jonathan Scudder
Job title: Chief Architect for OpenAM
Company: ForgeRock
Location: Bristol, United Kingdom
Years' experience: 17 years experience in IT
1. What time do you reach the office each day?
I've just moved into the centre of Bristol to be closer to our office, so after the school run I'm hitting the office at around 08.45 so far this autumn.
2. Is your job varied?
Yes! My main responsibility is to produce our flagship product for identity and access management, OpenAM. The space is developing so rapidly that this brings new technical challenges and innovations, so the subject matter is constantly changing. As a founder and board member I can also find myself jumping from reviewing code to strategic corporate discussions. Switching context is an essential part of the skill set.
3. Is your job creative?
Software development encompasses so much problem-solving that there is no doubt in my mind that it is creative; craftsmanship is required to do the job well. Finding an elegant solution to a problem requires a spark of imagination.
4. What do you spend the majority of your time doing?
This changes constantly depending on the phase of product development we are in.
5. Do you personalise your desk?
Kind of; there is a recognisable pile of somewhat random papers on my desk, but nothing really personal. I spend a lot of my day walking and talking, so my office is an occasional landing spot rather than "home". We have embraced the agile philosophy and it seems that one of the side effects is that teams feel more ownership of spaces than individuals.
6. Would you describe yourself as creative?
You won't find any of my paintings in galleries, but I'm more than casually interested in the visual arts. The first company I started almost 20 years ago produced 3D animations and never got as far as employee number two. ForgeRock has always had a strong association to music, with both myself and one of my co-founders being keen musicians. To this day we start asking about musical interests and abilities at the interview stage; it makes for great house bands and company get-togethers!
7. Do you have any quirky daily rituals?
Not that I can think of - my life has very few discernible patterns beyond the minimum necessary to get the kids to school on time and be in the office when needed.
8. Do you tend to work on your own or with colleagues?
Almost all of my work involves colleagues in some way, whether reactive troubleshooting, product architecture, or collaborative planning tasks. We are a Team with a capital T!
9. How many hours on average do you work a day?
This varies from day to day, but generally something between 8 and 10 hours a day. I tend to work a shorter day in the office and then do an evening shift in the US west-coast time zone when the kids are in bed. We are big believers in work-life balance at ForgeRock and I believe one of the most important ways of getting that across is to lead by example – actually take holidays and make time for family responsibilities.
10. Roughly how much time do you spend each day on email? Taking calls? In meetings?
I spend 3 or 4 hours per day dealing with emails, including thinking time. An hour or two per day on video calls – with staff in 19 countries despite our small size, we are big on communication. Meetings are numerous but tend to be short – 10-20 minutes each – except once a fortnight when we spend an entire day planning the next two weeks. Sounds like a nightmare but is actually quite fun involving hundreds of post-it notes, informal demonstrations of new functionality and often ending with a beer or two in the office.
11. Do you use social media much for work?
Only for certain aspects of my job – such as hiring, and for picking up what is happening in the market.
12. What do you enjoy most about your work?
A key part of our mission originally was to create the sort of company that we would love to work for, and I have to say we have done pretty well on that front. I love my job, and probably the strongest motivator is working alongside so many passionate, highly capable people. I also love building things so progressing innovative ideas all the way through to production features is very satisfying. Oh, and then there is the annual company trip where we bring EVERY employee together in some nice location for an intense conference and party - highlight of the year!
13. What type of music (if any) do you listen to at work?
According to my Spotify stats I listen to a lot of Foo Fighters these days, mixed with classical music. I select background music according to mood so the selection can get quite eclectic.
14. What do you do for lunch?
Bristol is great for pubs and eateries; there must be 50 places to choose from within a couple of minutes' walk of the office. On Fridays we get everyone together and order in food, sitting out on the grassy square if weather permits.
15. Do you socialise with work colleagues?
Communication is the grease that keeps the cogs turning here at ForgeRock and socialising is one of the most effective ways of improving communication. And it's fun too! We encourage and support a wide range of social activities, family BBQ days, parties and especially the company-wide get together at the start of each year, which is legendary. There were five of us at the first one in 2010, and 240 at the most recent in San Diego - work hard/play hard in practice! We even brew our own beer in the basement.
16. Are there any tasks (through your career) you've been especially glad to get rid of?
There have been hard tasks, but none that I can recall that have not had an upside to them, be that learning something new or gaining self-confidence.
17. What is your last task of your day?
Most days seem to end going through chat messages and making sure I haven't forgotten or missed anything over the course of the day.
18. How do you like to relax after work?
Getting home is family time, and whilst there isn't much relaxation involved, "a change is as good as a rest". My best relaxation comes from the great outdoors. I was completely spoilt in this respect when I lived in Norway.
19. Do you keep checking email through the evening?
Yes, email is never off. I get a couple of hundred emails per day that make it through my filters so I need to stay on top of the stream.
20. Do you take work projects home with you?
I try to avoid work encroaching on family time. I do a second shift later in the evening from home, so I can normally put work thoughts aside until then.
21. What would you say to your 20-year old self?
Ouch, difficult. I was convinced I could do anything at 20, and that youthful enthusiasm had a purpose in leading me into a few tight corners and interesting opportunities. Mistakes have all formed part of the path to where I am today, so it's all been worth it. Probably the best advice would be not to bet against friends on West Ham performing well in the Premier League!
22. If you could try out any job for a day, what would you choose?
I've always had "Plan B" to become an architect - building buildings, rather than software. If there was one job to try out, I think that would be it.
23. What device did you use to answer these questions?
15" MacBook Pro, latest in a long series of similar machines for me.
24. Do you use your own personal device for work?
I have done, yes. With the proliferation of devices thanks to the IoT wave, this is only going to increase. Actually, we have developed products at ForgeRock that improve the management of devices and multiplicity of identities...