Human Resources
Typical 24: Rorie Devine, Hailo
IDG Connect is looking to speak to IT, business and marketing professionals across the spectrum to discover more about their very different, typical working days…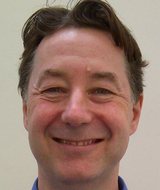 Name: Rorie Devine
Job title: CTO
Company: Hailo
Location: London, UK
Years' experience: 18 years+
What time do you reach the office each day?
Not crazily early as I commute in from Oxford.
Is your job varied?
Yes… I know it's a cliché but no two days are the same.
Is your job creative?
I think so… problem solving is and should be very creative I think.
What do you spend the majority of your time doing?
Meetings and emails I guess. I try and limit the number of meetings I commit to every day.
Do you personalise your desk?
Not massively… I change where I sit too often.
Would you describe yourself as creative?
Umm... I did Maths, Further Maths and Physics 'A' Levels which tells its own story I think.
Do you have any quirky daily rituals?
I used to check my horoscope every day but I gradually weaned myself off that. It has been hard but I'm living my life without guidance based on planetary alignment now.
Do you tend to work on your own or with colleagues?
With colleagues… we're too big for too much "individual contribution" now. We do things as teams.
How many hours on average do you work a day?
I start emails on the train at 8am and finish with emails on the train at 8pm.
Roughly how much time do you spend each day on email? Taking calls? In meetings?
Very little time on phone calls now… we don't even have a PABX here. We use email, HipChat, BlueJeans, Skype, WhatsApp.
Do you use social media much for work?
Yes, we're really big on it. Everybody collaborates via HipChat.
What do you enjoy most about your work?
Working with the great people at Hailo… we all spend a lot of time at work so it's really nice to be doing it with talented people with a sense of humour and without huge egos. We take what we do very seriously but we don't take ourselves that seriously.
What type of music (if any) do you listen to at work?
I'm a bit of an unreconstructed rocker… very uncool I know.
What do you do for lunch?
I tend to eat at my desk. There are loads of great places to eat in Central London that I should make more of.
Do you socialise with work colleagues?
Yes… we're a very sociable company complete with our own games room, bar etc.
Are there any tasks (through your career) you've been especially glad to get rid of?
I've spent most of my career being beaten up in meetings with the CEO because the video conferencing system wasn't working very well. It's getting a bit better now but it still happens too often…
What is your last task of your day?
I send a "five minute update" email to the CEO at the end of every day talking about what has gone well and not so well that day.
How do you like to relax after work?
I've been running a bit recently… it definitely helps the stress levels.
Do you keep checking email through the evening?
Yes… we're a global business so things are happening 24/7.
Do you take work projects home with you?
I guess so… but most of them are fun so I don't even notice they're work.
What would you say to your 20-year old self?
Whenever you have career options always pick the most challenging path.
If you could try out any job for a day, what would you choose?
It would have to be Top Gear presenter. I can't believe those guys get paid to mess around like that.
What device did you use to answer these questions?
My work MacBook Air.
Do you use your own personal device for work?
Yes I use my iPhone for emails etc.