Human Resources
Typical 24: Michael Ross, OrderDynamics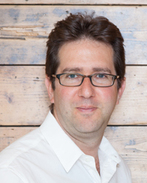 Name: Michael Ross
Job title: Co-founder and chief scientist
Company: OrderDynamics
Location: London, England
Years' experience: More than 20 years' experience
1. What time do you reach the office each day?
I don't actually have a specific time that I arrive at the office each day. I try to arrive at around 9am but this varies on a day to day basis.
2. Is your job varied?
My job is extremely varied within quite a narrow definition. I guess some people would possibly see my job as very unvaried given that I spend most of my time thinking about maths and data but within the ambit of maths and data I'm thinking about lots and lots of different types of questions.
3. Is your job creative?
Again it's quite a subjective question. I think of my job and what I do as extremely creative however it's not for everyone. What I'm thinking about is being creative with data, which in my world is about trying to think about the most interesting questions you can ask of the data but that are also answerable. It's very easy to think up questions that can't be answered or questions that are trivial and the real creative challenge is to think about the most challenging and interesting questions that are answerable.
4. What do you spend the majority of your time doing?
I spend most of my time writing, thinking, looking at data and analysing things.
5. Do you personalise your desk?
Not really - I used to but then I decided I preferred a clean desk to a personalised desk.
6. Would you describe yourself as creative?
It's probably for others to say but if I was pushed to answer I would say that yes I'm creative.
7. Do you have any quirky daily rituals?
No quirky rituals or none that can be disclosed in a public setting!
8. Do you tend to work on your own or with colleagues?
A mixture. There is a set of things that I like doing on my own and then other types of things, like brainstorming or problem solving that are much better when done with colleagues.
9. How many hours on average do you work a day?
I would probably have to say that I end up working for 24 hours a day. I struggle to stop thinking about the things I'm thinking about. I'm probably physically in the office for 9-10 hours a day but I rarely stop thinking about interesting data related questions.
10. Roughly how much time do you spend each day on email? Taking calls? In meetings?
I probably spend a couple of hours doing emails, maybe an hour on calls and then a couple of hours in meetings. I try to keep half a day free for writing and thinking.
11. Do you use social media much for work?
Not really no. I have a Twitter account and occasionally send the odd tweet. I often use LinkedIn to connect with people I've met at shows or conferences - it's a good way to keep in touch with people.
12. What do you enjoy most about your work?
After nearly 25 years of working I'm finally doing something that I am truly passionate about and that I enjoy. I am solving hard interesting problems that I believe will have the potential to have a profound impact on the future of retail.
13. What type of music (if any) do you listen to at work?
No, no music at work. I might try to listen to some classical music at some point but I haven't up until now. I generally prefer silence. I like the feeling of complete silence in my office.
14. What do you do for lunch?
Eat. I always go out for lunch. Our offices are located in central London, so we are lucky enough to be surrounded by lovely interesting cafés.
15. Do you socialise with work colleagues?
Occasionally. We have various different internal events throughout the year where the London office gets together. Sports Day over in Regents Park is always a nice occasion and you can often find me singing karaoke at the Christmas party!
16. Are there any tasks (through your career) you've been especially glad to get rid of?
Yes. I never enjoyed managing people so I was delighted when I could stop doing that.
17. What is your last task of your day?
Clearing down emails. I like to go home with a near empty inbox.
18. How do you like to relax after work?
I put my children to bed and then at the moment I like watching 'Breaking Bad'.
19. Do you keep checking email through the evening?
Yes. I try not to but I do.
20. Do you take work projects home with you?
Yes. Unfortunately I keep thinking about work related questions which makes it hard not to.
21. What would you say to your 20-year old self?
I'm very torn about that because if I told my 20 year old self the things that he shouldn't have done, I wouldn't be in the position I am now, so I'm conflicted. On the one hand I'd like to explain the things that he's going to enjoy and not enjoy and on the other hand I know doing things that I didn't enjoy has allowed me to do the things that I love doing now.
22. If you could try out any job for a day, what would you choose?
This is an easy one. I would love to run Amazon for a day- that would be my dream. Amazon is in a different league to the rest of the retail world and I'd enjoy being a part of that.
23. What device did you use to answer these questions?
I recorded my answers on an iPhone.
24. Do you use your own personal device for work?
It's a mixture. I use my own mobile phone for work but I use a company laptop. Makes it easier to sort out technical problems when they occur.