Collaborative Working
Crowdsourcing Innovation: Jozsef Czapovics, Co-Founder of #Charity
Crowdfunding sites are offering a new path for inventors with original ideas. We talk to inventors looking to gain the public's favour...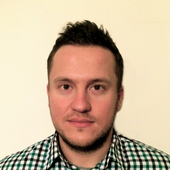 Name: Jozsef Czapovics
Job title: Co-Founder
Organisation: #Charity
Location: London & Budapest
Product: #Charity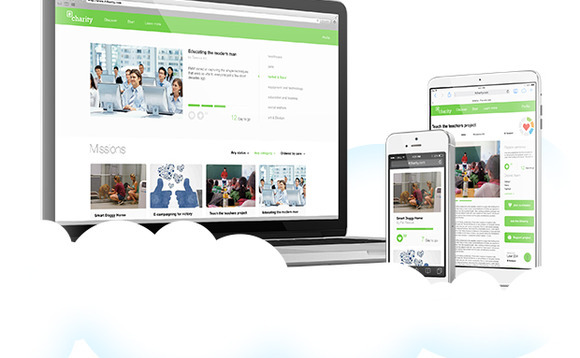 What it does & how it works:
#Charity is an online marketplace where people come together to do good. Our free online platform matches great charitable and social projects worth helping with people who have the IT skills, time and desire to help.
What makes it special?
Unique offering, globally. Today IT pros who care and want to help have nowhere to go to find good causes in one place, and apply to them. This is the only marketplace in the world where IT skills get exchanged, not cash. So this is the only charity system where you offer skills not money.
What's your background, and what inspired you to come up with the idea?
All of us come from the tech industry. I work for Prezi.com as Director of Engineering, run a large team of developers for one of Hungary's biggest tech successes. Imre, our other technology guy has run many Dev projects, Zsuzsa who is responsible for the Community is leading and project managing for one of the largest Consulting service companies and Francois has built several tech businesses (one from a total startup to a Nasdaq IPO) and is an active investor in tech.
We think that gives us an edge in the market - many charities or projects within the charity sector don't have many tech or execution skills, and certainly not that breadth of complementary experience in-house; you really need to know about dev and tech and programme management and about valuations if you want to do what we do well and execute against our vision. Easy to talk about it, but it's hard to do in practice.
We came up with the idea after we helped this first project of ours. We realised that we knew so many great engineers and IT people, we had an amazing amount of firepower and could build almost anything, however complex; yet none of them could tell us where they could find ways to help out; it was always about cash, donations, subscriptions, mobile phone plans etc. The intermediaries had won the battle and were focused on raising cash, not getting projects done. We thought "there are so many places to find, share, exchange, barter in the world. Almost anything. And they're massive. And Charity is massive too, millions of people and billions of dollars a year, but there is no place for IT guys to find and help charity projects" so we built one!
Why Indiegogo?
Francois had already raised funds using another crowd-funding platform so we had a reference to go by. We went for igg in the end as it had the right combination of features and attributes that we required for this project: ease of use, a sizable enough investor base and traffic, reasonable fees but also a wide range of projects (incl social and charitable ones), not just investors looking to bag a cheap deal on some software deal or hipster gadget.
Is Crowdfunding good for innovation? How so?
CF has been an incredible boost for creativity and innovation, as it fills that very large, and critical, stage when creatives, inventors, students, developers and the like need a (usually small amount of) funding to get going. Traditional venture capitalists can't help, as it's too risky and early stage, and usually the products or services serve a market that they (VCs or traditional investors) don't know well (age gap, cultural gap, lack of sector expertise). No point going to the bank as they don't lend. So CF just comes in perfectly: consumers (typically) pre-order items, proving that there is a market demand, and the company can start building and selling products without having given away a huge chunk of its shares to somebody who wouldn't know how to help but insist on a board seat etc. Once demand is proven and the product delivered, that company or project suddenly has revenue, and raising funds for a revenue generating company is a lot easier. So it really is a great kickstarter for the entire early-stage startup economy.
Reactions on IGG so far?
It's way early to say whether it was the right decision, we have until the 19th of July to go. For now, we think it's fair to say that it's been indeed very easy to set up and get going. And also fair to say that some critical features are missing (but they aren't on the other sites either) such as a neatly integrated tool like Mailchimp to run and manage email marketing, better analytics (why can't I see who's been emailed, opened it or not, visited my page or not and paid or not, for each user?) and, most importantly, marketing services (A/B testing, sub-segmentation, simple testing for landing pages and creative, copy etc.).
We find it amazing that a crowdfunding network with tens of thousands of investors (all neatly tagged, with full investment history, timings etc.) would not send a single email (!) to those investors who themselves are so keen to find us! Somehow they (CF networks) just expect people to find each other, by magic. Serendipity is fine, but we all come to those sites precisely to find the right match, don't we? If they have the data, they really should use it. I hope they realise how much value they'd drive that way, read this and course-correct!
What have you learned from your campaign?
Too early to call. We learned a lot about pre-campaign marketing, how to go around the significant lack of features and lack of marketing issue above. We hope we've put all that to good use.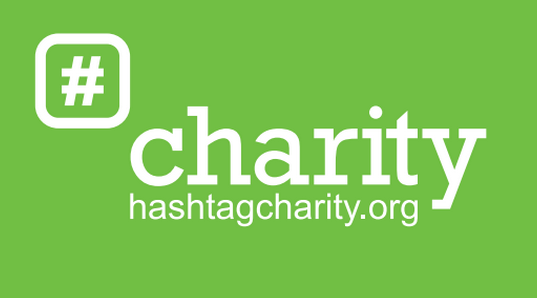 Do you think the tech industry does enough Charity-based work, both in terms of time and money invested?
Well, charity is a bit like a painting, it's never truly finished, so it'd be easy to say "no, not enough" but at the same time the Charity industry has to carry a lot of the blame for that dis-engagement. Today it's still very much focused on funding, with still no or only little data about the real admin costs and efficiencies and the impact your money has truly had on somebody or a project. Technologically things haven't changed in decades, which is incredible – and no, paying for donations using your mobile SMS or an App is NOT a breakthrough innovation, sorry. So they keep fundraising, they keep hiding the data from those who would donate a lot more if they had transparent results, same old merry-go-round spinning stories.
No offense, some people and entire organisations have worked miracles with little and have invented and been totally dedicated. We're taking a view at the overall industry-wide perception. Until more initiatives like ours come up, with full transparency, no intermediaries, and not just cash as the main focus, the industry may bear a negative image for many more years.
Is there a big a desire amongst IT workers to do more charitable activities?
Definitely! In our own little circles, we have almost 100 people ready to join – despite the image, IT engineers have a huge social agenda. We've seen them all help out take down governments, help the poor, fight oppressive regimes and the like: tech crowds WANT to help where they can, and can do wonders. But that is always very politicised and makes them look like pirates, so we provide an alternative outlet for less political motives.
We believe there are, literally, millions of tech savvy people willing to give, for free, their time and skills for the right cause. Millions. Imagine how many projects, families, social businesses etc. could be running successfully if they had access to that sort of skills. It's happened in the commercial world with crowd-based design sites like 99designs, crowd-based coding sites like elance, and now many others for copywriters, creatives and media. We are next and it could be even bigger.
What sort of projects has #Charity been involved in, and what would you like to see people signing up for?
We haven't launched yet, so technically the projects we've run are all pre-launch proof of concept. The main example we use is cokmok.org, where a single mum had this great charity initiative. She designed a two-sided school bag for school kids (school books, paper and pens on one side, baby bottles, toys etc. on the other) that was bright, colourful and fun for kids to wear. For each bag she would sell, she would give one to a kid from one of the poorest state schools in the country. She had designed it all but had zero cash and zero skills. We loved the project, assembled a team of 20 skilled people (programmers, project manager, design, copy) and built her an entire e-business platform in one weekend. Yes, one single weekend, 20 people, all skills, concentrated and motivated. Amazing what one can do when you have that kind of firepower. That's when we knew we have some serious potential power in our hands.
Aims for the future?
Become the largest marketplace for IT skills and good causes to meet, collaborate, build life-changing systems projects together and make friends for life. Without the middlemen and focus on cash. Like a 99designs, but for people who care about others.
Then again, it's easy to dream big, we know it's all about execution. So for now, our aim for the future is to close this round of funding asap, start on-boarding interesting projects worth backing and see a few hundred projects come to fruition. We'll tell you when we hit our magic 100 project milestone!