Statistical Data Analysis
The Odd Couple: IBM and Twitter marry tweets with analytics
They both use blue livery in their branding but on the face of it there's not much to connect the king of short-burst social media and the company that invented business computing. However, Twitter and IBM are turning out to have a burgeoning relationship that combines the former's data set reporting what the world is saying and the latter's ability to analyse information.
In October last year the pair announced the partnership but today IBM provided an update that hinted at the potential for what happens when you combine social media with business insight. IBM is integrating Twitter data into its business intelligence systems so that clients can add that social audience of 288 million monthly users to get a better take on what people think of brands, products and services and what makes them excited and what turns them off, by cross-pollinating with other data sources. To learn more I spoke to IBM's analytics business general manager Alistair Rennie.
Rennie says that the 500 million tweets a day that are posted to Twitter provide not only a huge data set that is truly global (over three-quarters of Twitter users are outside the US). IBM's plan is to be able to analyse what people are saying on Twitter through software, cloud services, Hadoop and, by the end of this year, 10,000 trained consultants. Already there have been over 150 engagements with IBM clients and 4,000 consultants have been trained.
"It's a unique data set," Rennie says, downplaying my suggestion that Twitter users might not be representative of a broader constituency. "It's both a great way to discover things happening now but also with the historical context built up over months and years. The sheer size of the data set is an asset and we're coming to the conclusion that more is better."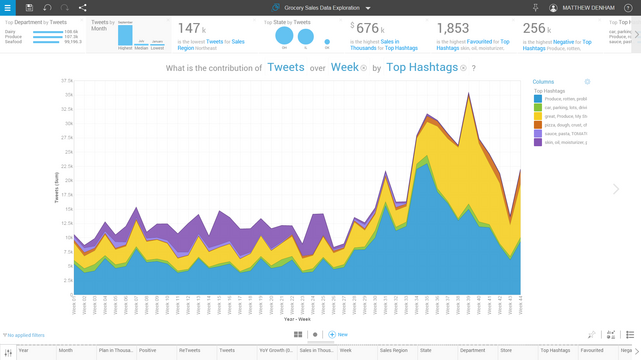 Rennie says IBM can bring "analytical rigour" to understand sentiment and slice and dice data by region, time, weather, external stimuli and so on.
What can you do with the data? It's an open question, Rennie says, but some examples might include studying fashion trends, better understanding traffic issues, reducing customer "churn", predicting which countries will be good markets, knowing where it might be good to open a new store and so on. Retailers and the fashion sector have been among the early adopters but so have original equipment manufacturers, agriculture firms and water purification specialists.
"With any data set there's sample bias of some kind but we can overcome that and if there's a particular skew we normalise that," Rennie says. "It's really for almost any business looking for empirical data rather than gut instinct."
One telecoms company was able to reduce customer churn by five per cent after discovering that certain weather events were degrading service and leading customers to swap providers, for example.
Sentiment analysis has sometimes been a little overblown by sellers of such services but Rennie says that IBM's strength in natural language processing is making parsing data better and more intuitive. Also, using IBM technology such as its Watson Analytics engine it's getting easier to identify the age, location, gender and influence of Twitter users to gain a more granular view of what's occurring.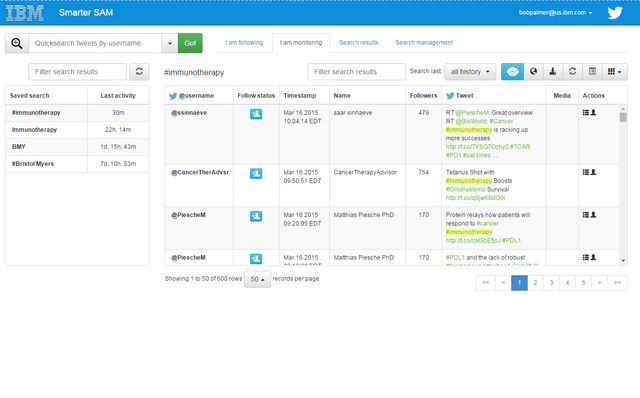 In the early engagements, Rennie says that it's clear that clients are looking for quick wins.
"They tend to move very quickly and they don't say let's work together for two years. It's more about going in for weeks or months and trying to find a couple of things."
Rennie says IBM is Twitter's only global consulting partner and has been provided with "unprecedented access" to data. Now IBM is integrating that data into its own applications and systems and the Bluemix solutions portfolio to target non-techies needing to improve their powers of prediction and understanding.
"If you can work a spreadsheet you can definitely get access," Rennie says.
Rennie hopes this is the beginning of a new class of "insight as a service". If he's right then organisations keen to discover what the world is saying will have an enormous audience to study. One new source of information will provide IBM and Twitter with feedback on the project: the #IBMandTwitter hashtag.
Also read: