Mobile Working
C-Suite Talk Fav Tech: Jeff Loeb, Ipswitch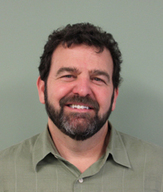 Name: Jeff Loeb
Job title: Chief Marketing Officer
Company: Ipswitch
Industry: Software
Location: Lexington, US
Years of experience: 25
What is your favourite personal gadget?
An electronic guitar tuner. I love the fact I can tune even when I'm in an environment that I can't hear.
Do you have a favourite piece of personal software?
GarageBand. I'm all about guitar. Electric, acoustic or air. GarageBand is a virtual studio and lets me record and mix pretty much anything I like.
What was the first piece of technology you got really excited about?
Digital watches. Back in the day, there was nothing more exciting at the time than a digital watch. It's funny how life comes full circle now and I'm now watching my own family getting excited about smart watches.
What device improves your life most at work?
A Macbook Air. It's great for working on-the-go as it's so powerful, small and convenient.
What software keeps you most productive at work?
Microsoft OneNote. I can make notes on one device which will then sync across all of my devices so I'm never stuck without them.
Is there any technology that has become extinct that you would like to resurrect?
I loved the form factor of the iPhone 3s. It had rounded edges that just worked.
Do you think anything about your personal use of tech would surprise your colleagues?
I enjoy playing word games on my iPhone. It's like my version of brain training.