Human Resources
Typical 24: Randy Chou, Panzura
IDG Connect is looking to speak to IT, business and marketing professionals across the spectrum to discover more about their very different, typical working days…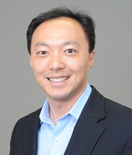 Name: Randy Chou
Job title: Co-founder and CEO
Company: Panzura
Location: Campbell, California, USA
Years' experience: 15+
1. What time do you reach the office each day?
Around 8:30 a.m.
2. Is your job varied?
Yes, so much that I like to say I don't even have a job.
3. Is your job creative?
My job isn't meant to be creative overall - I like to think of my idol, Warren Buffet, and how he runs a business quite methodically. However, I do try to be creative in making connections and negotiating with folks. So that means being creative in working with customers to understand their needs and also getting innovative with the product as well.
4. What do you spend the majority of your time doing?
I spend most of my day figuring out what we need to focus across each business function. I make sure our strategic patterns are in place. That way, if everyone has the information they need, the strategy is obvious.
5. Do you personalise your desk?
I try to not spend too much time at my desk – I like to talk with people so I don't have too much there. One of the few things I do have hanging is a Real Madrid jersey.
6. Would you describe yourself as creative?
I would not describe myself as a creative person, but someone with passion and drive. In the software world, I might be considered creative because I have a lot of energy and I like to do things different. I'm not creative like a musician or artist, but more like a kid who creates trouble. I like to stir things up.
7. Do you have any quirky daily rituals?
This isn't necessarily a daily ritual, but it is consistent daily practice: I make it a habit to focus on data every day. Relying on data removes emotions from decision-making which is crucial in a startup. We never have to say, "I feel this is the right decision" or rely on gut feelings.
8. Do you tend to work on your own or with colleagues?
I work with my colleagues as much as possible.
9. How many hours on average do you work a day?
I don't consider "work" work – I like what I do, so that is tough to say.
10. Roughly how much time do you spend each day on email? Taking calls? In meetings?
I try to spend no more than 30 min a day on email. I also try to keep meetings to the mornings only – I think there's a lot of wasted time in meetings. I also try to limit calls; I actually don't even have a desk phone. I prefer to FaceTime with people – I spend a few hours a week doing that.
11. Do you use social media much for work?
Yes, and I love using LinkedIn.
12. What do you enjoy most about your work?
I enjoy the startup culture – people with energy and passion. Anybody can make or break the company and that is very exciting. You have to assume that if you mess up, it's okay and it is going to work out.
13. What type of music (if any) do you listen to at work?
We have an open area working space, so I often end up listening to what my co-workers do; my co-founder exclusively listens to very loud Metallica. If I were to pick the music though, it would be Don Omar.
14. What do you do for lunch?
I really enjoy grabbing barbeque once a week; my favorite thing to order is the ribs.
15. Do you socialize with work colleagues?
Yes - we get dinner, grab drinks and go to baseball games. Our CFO is actually in a band called BentPeter so we really enjoy going to see him play.
16. Are there any tasks (through your career) you've been especially glad to get rid of?
Not having to always be at work to do business. With cloud technology, social media and mobile phones, I can feel okay about traveling or working from home because I can access everything I need and feel like I am in the office.
17. What is your last task of your day?
At the end of the day, I like to sit down with my team and talk about strategy – we like to do that over dinner and that's the fun part of working at a startup.
18. How do you like to relax after work?
On Friday night, I always take my wife out, no matter where I am traveling from or where I am heading the next day.
19. Do you keep checking email through the evening?
I try not to. If I need to be looking out for something important, of course I do.
20. Do you take work projects home with you?
I do – cloud technology helps me do that.
21. What would you say to your 20-year old self?
Take bigger chances and get into the tech startup business sooner.
22. If you could try out any job for a day, what would you choose?
I would love to be a left wing for Real Madrid.
23. What device did you use to answer these questions?
My mobile phone.
24. Do you use your own personal device for work?
Yes – I use my iPad at work.