Handheld Technology
C-suite talk fav tech: Gustavo Gomez, Bizagi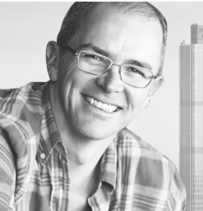 Name: Gustavo Gomez
Job title: CEO
Company: Bizagi
Industry: IT/digital process automation
Location: UK
Years' of experience: 30
What is your favourite personal gadget?
My Canon EOS 77D. I'm a keen photographer and one of my favourite sights to capture is the English countryside especially at this time of the year. The reason I love the camera is that it focuses on making powerful technology extremely easy to use. As an amateur photographer with enthusiasm rather than competence on my side, I'm amazed by the photos it's able to capture. I can draw parallels between the capability of the camera and the principles behind the software offered by my own business, which focused on empowering non-technical people with the ability to build process applications without coding to help transform their companies into digital businesses.
Do you have a favourite piece of personal software?
GPS. The vast majority of consumer apps are underpinned by this software. It has brought so many efficiencies and opportunities to our lives. The ability to deliver contextualised experiences, suggestions and recommendations allows us to focus on the important tasks at hand. It allows us to enjoy our families and surroundings without having to waste hours on mundane tasks, such as queuing in line at the local supermarket.
What was the first piece of technology you got really excited about?
The Apple Macintosh Plus. It was so powerful, so innovative and really helped change the technology industry. In addition, Bizagi was born in 1989 as a LATAM partner of Apple, working with them to develop their Scala ERP system. For that reason, I've not only always admired but also have had a soft spot for Apple as it played a pivotal role in the birth of Bizagi.
What device improves your life most at work?
I'm afraid I may be a little clichéd here, but as my travel schedule is so crazy I've found my Apple iPad Pro to be a life saver in so many ways. It's incredibly powerful and I almost take it for granted now that the same tool that keeps me connected to my global workforce can also allow me video call time with the family – amazing.
What software keeps you most productive at work?
I have to say it's Bizagi's Digital Business Platform. All of the operations and processes underpinning the rapid growth of Bizagi are digitized via the platform. This has allowed the company to ensure our people, applications, devices and information are always intelligently connected to each other, serving employees with the necessary content and data, across any device and at the right time to do their job better. As a growing company in a fast moving market, that's an invaluable aid to ensure we're focused on doing the right things to serve our customers efficiently.
Is there any technology that has become extinct that you would like to resurrect?
With so much innovation in tech right now I don't long for the old technology. If I had to choose one piece of technology I'd say the Nikon N90. It was an awesome camera at the time, one which triggered my entry into the world of amateur photography – a milestone of no significance for anyone except myself of course.
Is there any technology you would personally recommend that you don't think enough people know about? (Hardware or software, work or personal)
Digital process automation platforms. These platforms are already in use by leading companies and their employees are seeing their working life enhanced as a result of it. Artificial intelligence is now being layered onto these platforms to further free up the time of employees. The platforms are empowering businesses to provide a more efficient and personalised customer experience across every touch point. The increasing adoption of these platforms across companies of all sizes heralds a very exciting change to the working practices of companies and Bizagi is proud to be leading the way.
Do you think anything about your personal use of tech would surprise your colleagues?
Perhaps my collection of expensive cameras when you compare it to my actual photography skills!