Human Resources
Typical 24: Collette Johnson, Plextek Services Ltd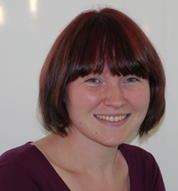 Name: Collette Johnson
Job title: Director of Healthcare and Medical
Company: Plextek Services Ltd
Location: Cambridge, UK
Years' experience: 10 years
What time do you reach the office each day?
Anytime between 8-9am
Is your job varied?
Yes, my job is extremely varied. Working in a consultancy such as Plextek is great for variety as each day is different and I can be working on anything from virtual reality systems to tinnitus detection technology. I also enjoy the variety of companies I work with as it really keeps me on my toes and up to date with all that is going on within the medical technology market.
Is your job creative?
Absolutely! That's what I love most about my job and is the one thing I would never give up. I enjoy the front end of the innovation process where I am involved in developing concepts and ideas for medical technology – the creative elements of it allow me to gain inspiration from the most random of places. For example, one of my most recent ideas came from watching a documentary on insects.
What do you spend the majority of your time doing?
The majority of my time is spent working with clients and the rest of my team on driving ideas forward and developing the technology. However, from day to day it varies depending on where I am needed within the business.
Do you personalise your desk?
No, it's far too messy for that! I do like to have some personalised stationary though and my recent alpaca post-it notes definitely raised a few eyebrows in the office.
Would you describe yourself as creative?
Yes I would like to think so – I'm a very visual person and like to think in visual concepts. I feel that without creativity I wouldn't be in an innovation role as creativity is key to innovation and allows you to explore ideas without boundaries.
Do you have any quirky daily rituals?
No
Do you tend to work on your own or with colleagues?
I prefer to always work with colleagues as I feel it's important to have a team based approach. You can create so much more and develop each other when working together. Team is so important to me and sits at the heart my approach to business
How many hours on average do you work a day?
I would say I work an average of 8-9 hours a day as I think it's important to have a work/life balance. Overworking can stifle creativity and I don't believe it increases output. A rest is vital to good thinking and innovation.
Roughly how much time do you spend each day on email? Taking calls? In meetings?
I don't monitor it as its part of my job but I do try to minimise it where possible so that I have time for strategy and thinking.
Do you use social media much for work?
No. It's something I think about but for it to be effective it takes a lot of time and effort for it to add value – however, watch this space in the next few months!
What do you enjoy most about your work?
The thing I enjoy the most is that every day I learn something new. Most exciting of all is that I get to see technology changes and developments in the industry. The industry is going through a big change at the moment and I love being at the forefront of it all, watching it happen.
What type of music (if any) do you listen to at work?
Radio 6 music on iPlayer – it's what keeps me sane!
What do you do for lunch?
I try and make my own lunch but I can be a bit naughty and have a pub lunch once a week – I justify it as being important for staff morale
Do you socialise with work colleagues?
We have a Thai night once every couple of months where we let our hair down and socialise but I do like to keep my work life and private life separate.
Are there any tasks (through your career) you've been especially glad to get rid of?
No
What is your last task of your day?
Writing my 'to do' list for the next day. I'm obsessed with list making.
How do you like to relax after work?
I like to go to the gym to unwind and I also enjoy dressmaking and knitting accompanied by a nice glass of Pinot Noir.
Do you keep checking email through the evening?
No – I don't believe there is anything so important that it can't wait until the next day and I feel it sets a bad precedent for the rest of the team.
Do you take work projects home with you?
Only if it's something exciting like the VR headset. Although it did make me unwell for a weekend with motion sickness so since then I have resisted taking things home.
What would you say to your 20-year old self?
Be true to who you are. In business, people will try and change who you are to fit into their mould and it makes you question both yourself and your capabilities. No job is worth changing who you are – if that happens then change your job.
If you could try out any job for a day, what would you choose?
I'd like to have a day working in a fully creative environment such as the costume department at the Royal Opera House. Working with people to understand their creative vision and turning it around quickly to create a character would be amazing.
What device did you use to answer these questions?
PC
Do you use your own personal device for work?
Yes, to listen to Radio 6.