Human Resources
Typical 24: Cameron Rejali, Arqiva
IDG Connect is looking to speak to IT, business and marketing professionals across the spectrum to discover more about their very different, typical working days…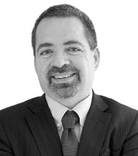 Name: Cameron Rejali
Job title: CTO
Company: Arqiva
Location: London, England
Years' experience: 25
1. What time do you reach the office each day?
It depends on where I am headed that day – but generally I get in between 08:30 and 9:00am.
2. Is your job varied?
Yes! The breadth of what a CTO needs to both understand and contribute to/participate in, can be anything from relatively detailed technical discussions to top level strategic considerations which have a much longer term impact. The time frames I deal with can also be quite varied – some of the issues I face are in the here and now and must be actioned immediately – so things that impact day-to-day operations – but others are much more future-based, trying to foresee future scenarios and where technology might lead the business.
I have to cover a lot of territories at Arqiva, and given the variety of businesses within the company, the knowledge requirements are also very wide in my case.
3. Is your job creative?
Absolutely – part of the mission of any CTO is to be able to see patterns in the data presented to you and be able to creatively put these together in a way that you can explain to others what is going on. I have to demonstrate a huge amount of creativity in terms of how I share that information and show the implications of what is possible. My job is about coming up with fresh ideas and articulating them well to make sure people sit up and take notice. Those are critical skills that require a lot of creative thinking.
4. What do you spend the majority of your time doing?
Unfortunately there is often quite a difference between what I would like to spend my day doing and what I actually do! I would like to be able to spend a significant amount of time absorbing information, thinking about where technology is headed and considering what the implications are for me and my business. To do this it involves listening a lot, reading everything I can get my hands on and discussing the key issues with subject matter experts. So to as much a degree as I can carve out this time, that is what I do.
Inevitably however I am dragged into a lot of day-to-day issues that I have to deal with – it is important for a company to make certain technology decisions on a quick and ongoing basis. A large part of my day is spent dealing with areas of implementation, where things are not going exactly to plan. For this you have to be able to react quickly to make sure everything is kept on track.
5. Do you personalise your desk?
No – several years ago I made the leap to a clean desk policy. It was a difficult transition at the time but now I just plug-in wherever I go – my desk is portable in essence. It really forces discipline on you! With so many things now being electronic and having such good search functions there is no need to keep so much paper around. I used to hold on to things so I could reach for them again when needed, but now I am confident that everything is there electronically and I can always re-find it.
6. Would you describe yourself as creative?
I would say I definitely have a creative side to me. In the early days that showed itself via the plays I acted in, or an instrument I learnt. Within the business environment I try to bring that to the fore in how I present and put together ideas – again recognising that the presentation and how you get your ideas across are just as important as the ideas themselves. You need to be able to land them effectively or they won't be used.
7. Do you have any quirky daily rituals?
I am not sure how many of them are quirky, but I am a very habit driven person – particularly in the little things. I walk the same way to places for example, or do certain tasks in the same order. When I fall into a discipline I really go for it – running two or three times a week is a good example of this.
I like to think that taking control of the little things allows me to be more flexible in the big things. I have had some enormous changes in my life – growing up in Iran, moving to the US, relocating to the UK – I find I can better cope with such changes because I have control over my day-to-day habits.
8. Do you tend to work on your own or with colleagues?
Earlier in my career I spent more time on my own thinking – I still do that quite a bit because I enjoy it, but over the years as I have moved up in management I have needed to become more of a people person. My job requires day-to-day discussion and interaction with colleagues to sharpen my ideas and make sure I am not going off on a tangent. As my career progresses I recognise that relationships are more and more important to getting things done – you have to engage with people more if you are going to be successful and I have adapted my style accordingly.
9. How many hours on average do you work a day?
Typically I work between nine and eleven hours a day – this can vary and some of the work I do is just reading and catching up on things. I work a full eight hours dealing with everything at work, and then normally have around one to three hours pre or post work catching up on emails and doing extra reading that has relevance for my work. Luckily I really enjoy reading about technology so this doesn't always feel like official work.
10. Roughly how much time do you spend each day on email? Taking calls? In meetings?
The vast majority of my time is spent in meetings (phone, video conferencing or in person) – around seventy percent I would say. The remaining thirty percent is split between emails, reading and thinking.
11. Do you use social media much for work?
Not so much for work – I use LinkedIn with colleagues but otherwise my social media use is purely personal and is driven by my five kids (Instagram, Snapchat etc.)
12. What do you enjoy most about your work?
I enjoy the variety and get a real satisfaction from understanding how the economics of a technology and its use can come together. That is at the heart of what I enjoy doing and what I am good at. You need to understand not only how a technology works but what its value is from a financial standpoint and user experience perspective. If you can't answer those three questions it is hard to think about how you might commercialise a technology.
13. What type of music (if any) do you listen to at work?
I don't really listen to music at work. At home my children dictate much of what I listen to but if it was my choice I would go for alternative rock.
14. What do you do for lunch?
I think I have become more disciplined about my lunch as I have gotten older so at the moment I tend to stick with soup and a salad – typically at my desk which I get told off for. I also try and make sure I eat something at breakfast, which doesn't come naturally to me.
15. Do you socialise with work colleagues?
Not perhaps as much as I should. Coming from the US it feels like socialising with work colleagues is more of a UK thing.
16. Are there any tasks (through your career) you've been especially glad to get rid of?
I can't think of any in particular.
17. What is your last task of your day?
Reading – catching up on the latest developments in the technology world or swotting up for meetings the next day.
18. How do you like to relax after work?
I like to run, read and spend time with family. One of the things I have learnt in my career is to make sure that when at home I am at home – I don't take work home with me generally speaking. Earlier in my career a boss told me that I should focus on work when at work and family when at home – that way I should never feel the guilt that others do who bring work home.
19. Do you keep checking email through the evening?
Just to make sure there isn't something urgent kicking off – unless there is I won't necessarily answer. Normally though if something is urgent I'll get a call.
20. Do you take work projects home with you?
I try not to – just the reading late at night.
21. What would you say to your 20-year old self?
Experiment – try different things, don't think decisions you are making when you are twenty are ones you have to live with for the rest of your life.
When you want to go for something, really go for it.
People want to help each other so don't hesitate to ask for help. You don't have to do everything yourself. People have usually done it before – they have experience and they will help if you ask.
22. If you could try out any job for a day, what would you choose?
I'd love to trail the US President for a day – see how much information he really has in front of him when he is making some of the massive decisions you read about.
23. What device did you use to answer these questions?
Phone call, typed up and sent via email.
24. Do you use your own personal device for work?
Yes, I have an iPad at work.