Human Resources
C-suite career advice: Neil Eatson, Appraise Digital
We ask industry leading c-suite professionals for their expert career advice...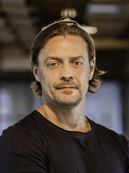 Name: Neil Eatson
Company: Appraise Digital
Job Title: CEO
Location: London, UK
What was the most valuable piece of career advice that you received?
Do something you enjoy, so that when you get up in the morning, you want to work and you'll do it to the best of your ability.
What was the worst piece of business advice that you received?
"Don't do it," a well-known media agency executive said to me when he heard I was going to take a two-month sabbatical playing golf professionally. He was wrong, I loved every second of it. I recharged and refocused, and when I came back to the industry I was better person, and better at my job.
What advice would you give to someone starting their career in the tech industry?
Cut the bullshit. Don't talk to people like you know it all. You may well do, but people don't want to feel like they're kids at school again. Be honest, be true, be yourself.
What tips would you give to someone aiming for a c-level position?
Get to know everyone. It's incredible in the media and tech industry just how small our world is. I still remember nearly everyone I have met over the past 20 years that are still in the industry, and I still talk to them too. Also when you need things to happen, it helps to already have those connections. The saying, 'it's not what you know, but who', often rings true.
Are you particularly proud of any career advice that you've given or the career route/development of anyone you've mentored?
Two guys that used to work for me are both enjoying incredible careers. I'm extremely proud of the pair of them. I never gave them one specific piece of advice, but I did give them their first roles in the industry. One came with me a couple of times, and the other has just rejoined me after ten years. It's long-lasting relationships like this which I'm most proud of, when you get to have a positive effect on someone's career over a prolonged period of time.