Human Resources
Millennials talk careers: Alastair Burnard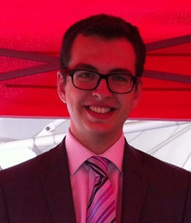 Name: Alastair Burnard
Age: 24
Education: BEng in Electrical and Electronic Engineering
Current role: Graduate engineer
Ideal role: Management role
Are the stereotypes about millennials true?
Absolutely not. Stereotypes, I feel, in general are pointless. They are appointed by a previous generation, who they themselves will have faced pre-conceptions of one kind or another. Stereotypes are based on differences between generations. In the end, we all want the same thing; stability and the ability to provide for our loved ones. It's the methods that these goals are achieved by that changes.
Millennials have just as strong a work ethic as Baby Boomers and Generation Z. While many are happy in 9-5 roles, I also know a number of people that can complete their day-to-day job from the comfort of their own home. Millennials value flexibility both in their work and personal life. With many facing much greater demands on their time, work hours and lifestyles have had to evolve.
There are also many misconceptions around millennials' use of technology. The idea that smart phones are just used to take pictures of food is false. They provide the flexibility, that we as a generation need to manage our lives.
What benefits most attract you to a new position?
Career development is a key motivator for me. I'm still at a very early stage in my career, however I understand the importance of developing my knowledge and experience in the sector.
Having someone experienced aid you in your development is incredibly important. There is only so much that you can learn from a book. Hands-on experience is truly invaluable.
In the long term which of the following is most important to you?
- Career development
- Work/ life balance
- Salary
While we all need money to pay the bills, I feel it's more important that you enjoy the role that you're in. The average UK employee is predicted to spend a total of 12 years of their life at work – if you didn't enjoy your role, this really could feel like a lifetime.
What do you think most companies are getting wrong when hiring/ retaining younger workers?
Most companies don't recognise the need to develop their workforce. While the company is paying for work to be completed, if they aren't developing their staff they will just move on.
This is incredibly important for millennials who want to keep adapting and remain flexible.
I'm very lucky to work for an organisation that does believe in developing its staff. From mentoring schemes to internal training, we are constantly learning.
Looking back, is there anything you'd change about the route you took to your current career?
As part of my university course I undertook a sandwich year, whereas many of my friends didn't. This meant when I went back to complete my studies, my friends had graduated and started full-time work in a career they wanted. The sandwich year probably did me a lot more good than I realise, however it would have been nice to start work slightly earlier and put my skills into practice.