Human Resources
Millennials talk careers: India Miller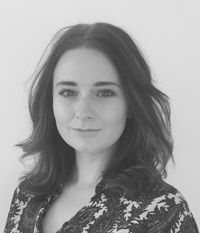 Name: India Miller
Age: 24
Education: Fashion and Textiles Retailing BSc
Current role: Robotic process automation analyst at Voyager Solutions
Ideal role: The same as my current role
Are the stereotypes about millennials true?
The media has portrayed us as the me, me, me generation, that are disloyal to companies, don't settle for any job, are lazy, and work to live. These are lazy and inaccurate statements - the truth is more complex:
How I see it:
Myth 1: The 'Me' Generation – This may be partially true but needs some context. Millennials continually hear negative messages such as, rising university fees, the escalating cost of living, and the impossibility of home ownership. These negative factors mean that we have to take the initiative, and become assertive – so this may be confused with selfishness. Millennials need to be aware and proactive in getting what they want - because it's harder and more competitive out there.
Myth 2: Disloyal to Companies – We're no more disloyal than other generations - it's just that with easy access to multiple media channels, we're armed with greater knowledge of opportunities. Millennials may move jobs more than previous generations but, in the long run, this will prove a big benefit for businesses. This is because multi-skilled and highly knowledgeable millennials will complete the jobs with a different and more agile perspective.
Myth 3: Lazy – We're certainly not, we just work differently - we're used to 24/7 engagement. Previous generations had specific working hours, goals, aspirations to achieve them. Today, millennials can achieve similar results - across 24 hours. We just play to our strengths and 'work smart' - maybe the generation before are not awake to see it!
Myth 4: Need additional treatment/oversensitive/can't handle criticism – Millennials want to prove themselves, we are hungry to achieve and do need engagement with the companies we work for. But this is just a consequence of the environment we've grown up in. We want to continually learn, and maybe we're sensitive because we care.
What benefits most attract you to a new position?
Opportunity to progress and a clear and defined career path
Additional training
Competitive salary
Working with new, transformative, technologies
In the long term which of the following is most important to you? (Please explain why?)
Career development
Work/ life balance
Salary
In the long-term work/life balance will be key. Having more flexibility will be important as my career develops – I'd then like to choose when I work and how I want to work.
What do you think most companies are getting wrong when hiring/ retaining younger workers?
Misunderstanding of what a millennial's needs/wants are at work – which can cloud management's judgement of the actual person and their skills
Not being taken seriously – vicious cycle of giving feedback or asking for additional training/help, and it not being acted on or valued. This creates feelings of frustration
Lack of understanding – Young people have a wide knowledge set, but not necessarily on traditional models – so it's about utilising and developing that person effectively collaboratively
Looking back, is there anything you'd change about the route you took to your current career?
The route to my current career - working with large corporates, stakeholder management, account/client management etc - has given me skills I don't think I would have developed if I hadn't taken this path. If anything, I would change the worry I felt coming out of university. I felt an overwhelming sense of pressure to get a job but had no clue what I wanted to do. I know now everything is experience, everything I do is building up my 'university of life'.