Human Resources
Typical 24: Duncan Gooding, TalkTalk Business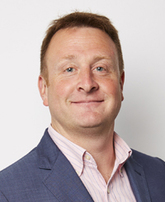 Name: Duncan Gooding
Job title: COO
Company: TalkTalk Business
Location: Warrington, UK
Years' experience: 27
What time do you reach the office each day?
Between 7.30am and 8am unless I'm traveling beforehand, in which case it tends to be 9am.
Is your job varied?
Yes. The great thing about operations is that every day is different. It's both positive and challenging.
Is your job creative?
When I took on the new role of COO this year, I made the decision to look at everything in a new light. The strategy element of the job, specifically when it comes to automation and robotics, is an interesting area. Here, it's necessary to think creatively and outside the box.
What do you spend the majority of your time doing?
70% of my time is spent on day-to-day leadership duties. 10% of my time is then typically spent customer facing, 10% on wider company initiatives and 10% on strategy.
Do you personalise your desk?
No, as I like other people to use the desk when I'm not in the office. Flexible working means that we also 'hot desk' at TalkTalk Business.
Would you describe yourself as creative?
Not necessarily creative per se, but I'm always happy to look at things differently.
Do you have any quirky daily rituals?
When I travel up North I have a routine that includes sitting in the same seat on my local train, getting a coffee and pain au raisin from Pret and then a second coffee when I arrive in our office.
Do you tend to work on your own or with colleagues?
I work closely with all my direct reports and a range of other people across the business. Unless it's a confidential matter I believe that having a few people working together produces much better outcomes.
How many hours on average do you work a day?
Difficult to pin down an exact number of ours as I keep an eye on my email whenever I'm awake. My working hours probably start when I first check my emails on the train in the morning at 7.30am, and then end when I'm catching the train home at 7pm.
Roughly how much time do you spend each day on email? Taking calls? In meetings?
I will normally be checking and responding to emails throughout the day. I take calls in the early morning, in between meetings, or into the evening.
Do you use social media much for work?
I am perhaps not the most comfortable person on social media but I do use LinkedIn. TalkTalk Business has a LinkedIn profile to connect and share the latest information with our Partners and customers and I try and make sure I share our latest news and updates from that.
What do you enjoy most about your work?
I love the people and culture at TalkTalk Business, as it's a very entrepreneurial place to work. Every day I learn something new and feel challenged.
What type of music (if any) do you listen to at work?
I don't listen to music during the day, but will normally tune in to Chris Evans on Radio 2 if I'm in the car on the way to and from work.
What do you do for lunch?
Normally I'm in a meeting eating a sandwich and a packet of crisps.
Do you socialise with work colleagues?
Yes, especially when travelling together. We try to mix business with a little bit of pleasure.
Are there any tasks (through your career) you've been especially glad to get rid of?
Not get rid of necessarily, but I find I have to be really strict with follow up admin. If I don't force myself to complete something I tend to forget about it.
What is your last task of your day?
Checking emails before going to sleep.
How do you like to relax after work?
During the week I enjoy speaking to our customers or my work colleagues; socialising and getting to know everyone as I settle into the new role. At weekends I walk the dog and appreciate spending time with the family.
Do you keep checking email through the evening?
Yes and at weekends.
Do you take work projects home with you?
Yes all the time, especially to prepare for the following week.
What would you say to your 20-year old self?
Take more risks in your career. If you want it, then go for it!
If you could try out any job for a day, what would you choose?
One of my friend's is a deep-sea fisherman. I would love to see if it is really as hard as he tells everyone it is.
What device did you use to answer these questions?
My MacBook Air.
Do you use your own personal device for work?
Occasionally my iPad.