Human Resources
C-suite career advice: Liam Butler, SumTotal Systems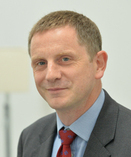 Name: Liam Butler
Company: SumTotal Systems
Job Title: VP Sales, EMEA
Location: UK
What was the most valuable piece of career advice that you received?
Your first loss is your best loss. It's hard to know when to walk away from a bid, trying to fix something or someone just because you refuse to accept failure. You need to accept that you can't always win or fix all the problems, your time and energy is better spent on successful outcomes. People often confuse ambition with overconfidence and ignore the signs of pending failure, we're typically measured on success not how hard we tried. It's expensive coming second.
What was the worst piece of business advice that you received?
The harder you work the luckier you become. There's no doubt that success requires hard graft, irregular hours and personal sacrifice. However, making time to think, step back and plan is crucial. Planning your goals be they daily, quarterly or a five-year career plan has always made sense to me. I like to start my days early at around 0700 and use the time to plan my activities and track my progress against the goals I've set myself. The first 30 minutes of my day has no email or calls, just time to think over the day ahead.
What advice would you give to someone starting their career in the tech industry?
Focus on something that you genuinely find interesting and take an opportunity when it comes to you, even if it's not your ideal role initially. If you have the passion and genuine interest in the sector you are working in, it will be apparent to those around you.
What tips would you give to someone aiming for a c-level position?
Step back from the noise and look at the data driving the business.
Are you particularly proud of any career advice that you've given or the career route/development of anyone you've mentored?
I'm proud of most of the people I've mentored during my career. I consider myself fortunate to have worked with some great people most of whom are now in senior leadership roles in the industry.