Mobile Applications
Crowdsourcing Innovation: Chip Swisher, Whiteboard LLC
Crowdfunding sites are offering a new path for inventors with original ideas. We talk to inventors looking to gain the public's favour...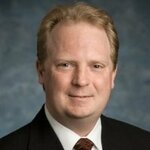 Name: Chip Swisher
Job title: CTO
Organisation: Whiteboard LLC
Location: Washington, DC, USA

Product: Whiteboard Application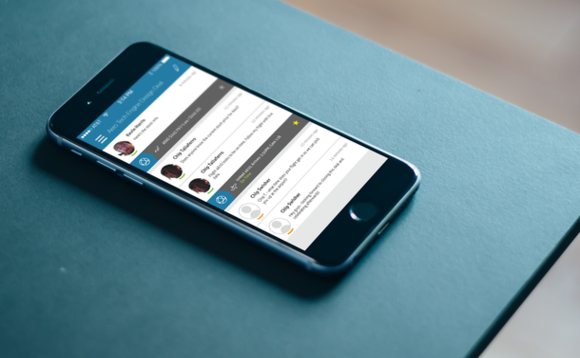 What it does & how it works: Whiteboard is a mobile app focused on facilitating content sharing and collaboration.
What makes it special?
Whiteboard is based on three key pillars: Live Content Sharing, Peer to Peer messaging and a Universal Address Book.
Whiteboard provides ability to integrate constantly refreshing external content within a conversation. Information such as flight information, stock quotes, sports scores and stats, enterprise information or any other set of data available in the cloud can be displayed in the chat window and becomes part of the discussion.
Whiteboard is based on the peer to peer messaging paradigm which means all communications flow directly from device to device. Traditional messaging apps use a central server to route the traffic. This provides an attack surface for hackers or allows the application owner to use information from your communications to sell ads.
Whiteboard integrates contacts from a wide variety of sources (LinkedIn, Facebook, Outlook, Phone) into a single address book. Whiteboard users can communicate to any combination of contacts from across various social media contacts seamlessly.
What's your background, and what inspired you to come up with the idea?
My fellow co-founder and I are both long time Accenture Alumni. At Accenture, we worked with large companies to integrate systems using a variety of technologies. After Accenture, we both joined up with a company called Dispersive Technologies who offers ultra-secure, peer to peer messaging solutions. We originally designed Whiteboard around that capability. The other features are an offshoot of the original capability as we continued to analyse the market and its gaps.
Why Kickstarter?
We choose Kickstarter as an initial medium to get the Whiteboard story known to the public. It provides a platform to float ideas and gain feedback. Our goal for our Kickstarter campaign is both to get modest funding to support initial operations and to get a group of engaged users who can provide feedback on how to shape the product in the future.
Is Crowdfunding good for innovation? How so?
Crowdfunding provides an easily accessible source of funding for early stage companies that have a good idea and need a little boost to get to the next level. Many of these companies would never get off the ground as most innovators don't feel comfortable accessing or don't know how to access other sources of funding.
Reactions on KS so far? What lessons have you learned from your campaign?
Our reactions to KS so far are mixed. For apps such as ours, Kickstarter provides a good venue to get visibility. But in looking at other mobile app campaigns, many struggled to get funding due to the low comparative price point. Most KS pledgers are commonly looking to get a future product at a discount to future selling price which creates a challenge for a low cost application like ours. You really need to get folks excited about the concept in order to pay a potential premium for a future product.
Whiteboard seems like it's trying to replace a dozen different services at once – is this a whole new type of app, or an all-encompassing integration tool that brings together lots of services into one place in a similar fashion to Yammer/Tibbr/Jive etc?
We do see Whiteboard as a new class of application. I often think of it as Twitter feeds in reverse. Applications add Twitter feeds into their applications to allow for collaboration around their content. But what you end up with is content and collaboration spread across a whole lot of apps on your device. Whiteboard provides the framework to bring the content you care about into a single application and collaborate around it. In the future, we will be able to integrate virtually any content source and feed it into the application.
What are the biggest challenges around creating an app like Whiteboard, and how do you ensure everything remains secure?
The biggest challenge around creating an application like Whiteboard is staying focussed on what we want to deliver first. We get on calls and start brainstorming about all the potential things it could do, but need to continually focus on our roadmap for tomorrow.
In terms of keeping things secure, that is where the power of peer to peer comes in. Since we don't store the messages on our servers, we don't have to worry about the content being intercepted on a Whiteboard server. Only the devices in the conversation will have access to the content. We also have plans to add features such as encryption and expiring messages to keep the content secure on the devices themselves.
How do you personally use the app, and how do you see other people using it?
We designed the solution around how we view the world. We are busy professionals with a wide range of friends and contacts and a diverse set of things to talk about. I have friends on Facebook, LinkedIn, Twitter and several different corporate address books. I have interests which range from sports, family, cars, investments, and business opportunities. I need the ability to bring all of those together in a single platform. That is Whiteboard.
Possible business use/advantage?
Whiteboard is designed with business in mind. The business market is dominated by a few large players with organizationally divided solutions. If I am part of an organization, I can talk to people in my organization, but not outside. I can talk to people on my phone, if they are part of the same social network.
Whiteboard breaks down those boundaries while also allowing access to your corporate content in a secure way. Users can pull in any content externally accessible through a web service or even an enterprise API. One of our early roadmap integrations is planned to be SalesForce.com. This integration would allow professionals from multiple organizations to collaborate around SalesForce.com content with our secure platform.
Aims for the future?
Our short term focus is to get Whiteboard out the door in an MVP release. This release will have some initial integration features along with the basic messaging platform. We then plan on using feedback from users to continue to prioritize and roll-out new features.