Business Management
A new crowdfunding model for Togo
E-Technopole launched in 2013 in Togo and uses a platform called OMobileFunding to offer crowdfunding and microfinance to local technology innovators. It was the first platform of its kind in the region, although a range of different crowdfunding platforms are now emerging across Africa, including Funda Solva, which launched last year in Nigeria.
Bordered by Ghana on the west and Benin to the east, Togo is situated close to African tech giant, Nigeria. "I am excited to have opportunities for partnership with Nigerian startups," says Amefa A. Kpegba the startup cofounder "additionally there were no crowdfunding platforms there [in Nigeria] when we were starting off [two years ago]".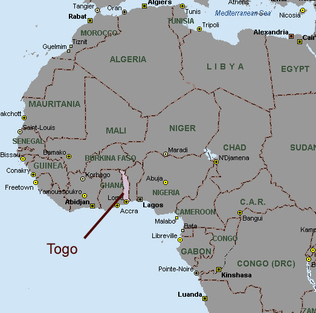 Many local experts believe an African crowdfunding system is a golden chance for African innovators and business owners to showcase their ideas and projects. It also means investors get the opportunity to discover local ideas and projects and fund them accordingly.
"Most of the time it is not easy for Africans living in Africa to have their projects funded on [other] crowdfunding platforms even if their projects are good, reasonable and innovative," explains Kpegba. "[African] people have needs and ideas but unfortunately usually there is lack of support, training, coaching, mentorship, infrastructures and investments."
Kpegba teamed up with Yaovi Gnissa to start the innovation and this saw OMobileFunding win the 100 innovations for sustainable development at the 'Africa 2013 Forum'. The startup has since been using what it calls the social entrepreneurship model to meet its objectives.
The company believes this is unique because it uses two crowdfunding models. The first one is based on donations where investors fund the projects with an aim of getting the benefits through products or profits. The second, and the most recent of the models, is where the capital seeking startup offer shares or debt notes and sells them on the crowdfunding platform. In this model, the persons buying the shares or debt potentially become shareholders or co-owners of the startup. This provides them with potential financial returns as well as managerial opportunities.
African crowdfunding platforms are still in their nascent stages and using international online payment methods like PayPal and credit cards. OMobileFunding takes a different approach by incorporating mobile money gateways in addition to bringing on board microfinance institutions.
"We are managing to focus on mobile money as the main way for funding projects so it will be beneficial in the long run to have partnerships with all mobile money providers in Africa such as MTN, Orange, Maroc Telecom....as we expand to the rest of Africa," says Kpegba.
"With our platform, users can contact the local financial agencies. We are working currently to cement the Microfinance part on the field with Microfinance institutions," she adds. "OMobileFunding is a knock over between technology and social entrepreneurship"
According to Kpegba, the startup is not just a crowdfunding platform for capital seekers. She considers it as a good source of direct and indirect employment opportunities especially for young people and women who in most cases do not have access to capital.
With four projects on the platform and positive prospects from investors, Kpegba is confident that the system will go a long way in a country that could be considered a tech underdog.
"OMobileFunding platform creates opportunities for finance and employment more so for youth and women in Africa," says Kpegba. "This is because youth and women in Africa are usually not legal fixed property owners of assets like land and therefore often do not have access to credit securities."
"We develop Social Entrepreneurship skills, project management and fund opportunities for change," concludes Kpegba.