Mobile Working
Crowdsourcing Innovation: Or Retzkin, EyeControl
Crowdfunding sites are offering a new path for inventors with original ideas. We talk to inventors looking to gain the public's favour...
Name: Or Retzkin
Job title: Project leader (CEO)
Organisation: EyeControl
Location: Tel Aviv, Israel
Product: Eye Control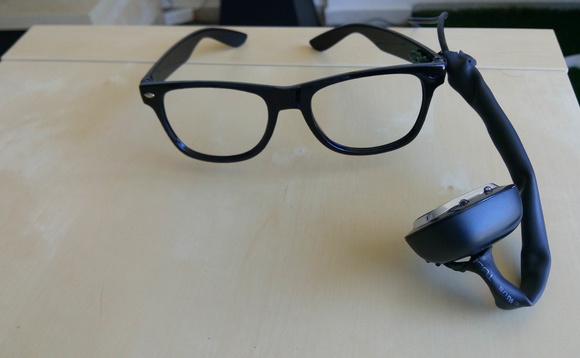 What it does & how it works:
The EyeControl has a small camera attached to it which monitors one's eye movements and translates them into commands. The commands can be communicated in three outputs: headphones, speaker, and/or a smartphone via bluetooth.
The Eye Control system is currently based on a 3-step solution:
Alert sound - calling for assistance.
Predefined sentences - such as "I'm hot", "my hand hurts" etc.
Composing sentences - (similar to SMS).
What makes it special?
The communication devices already on the market can cost anywhere from $3,000 - $10,000. We have cut the cost down by 95%.
Existing devices are limited to movement because of the need to be hooked up to a screen, therefore a communication device can't be used while driving the car, lying in bed etc., their mobility is limited to the screen. We've developed the first-ever screen-free and affordable mobile communication device that will enable ALS patients who can't speak to communicate anywhere.
What's your background, and what inspired you to come up with the idea?
We all have a family member or friend who has passed away from ALS. Itai made an hackathon where he met the NPO Prize4Life. Together they decided to create a communication device for ALS patients and other locked in patients. My self and Tal Kellner joined the first meeting and we all came up with the idea after we saw our close ones suffer and we wanted to make communication as easy as possible for them. Today we work, me and Itai with the CEO of Prize4Life (who has ALS himself) and came up with the idea of EyeControl.
Why IndieGoGo?
Indiegogo is a classic platform for crowdfunding, and it enables a flexible campaign.
Is Crowdfunding good for innovation? How so?
It enables the co-founders to achieve the money they need for continuing developing and enabling the crowd to take part in that journey.
Reactions on IGG so far?
We're featured on Indiegogo's front page, so we are really excited about that. The community is really supportive of our mission.
What have you learned from your campaign?
It is very intensive but fun and needs a lot of attention.
When is the product due to ship?
The product is on the R&D process as we said.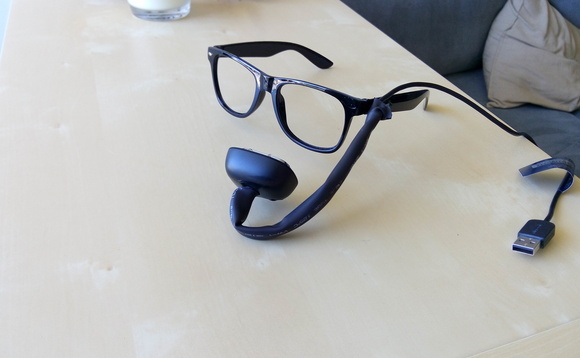 Why are current communication options for ALS sufferers so expensive, and how can yours be so cheap by comparison?
The main difference is due to the fact we don't use a screen that enables us to lower the costs dramatically. Instead of the screen we use the voice feedback. No need of an external device such as laptop. The EyeControl is a stand alone device.
How long does it take users to learn how to use the EyeControl, and what sort of feedback have you had so far from testers?
It only takes about 10 minutes to learn how to use EyeControl, it's easy to get the hang of it. We tested EyeControl on a lot of people, including ALS patients and so far we've had great feedback.
Possible uses for the technology outside of people with ALS?
EyeControl has many other possibilities. There are other "locked in" people such as accidents, Parkinson's, MJ etc.
What's next for the company and the product?
We are working very hard to improve the EyeControl's unique algorithm so that it could become even faster to use. After that the next step will be a pilot.