Cloud Computing
Crowdsourcing Innovation: Dave Howell, CEO of Avatron Software
Crowdfunding sites are offering a new path for inventors with original ideas. We talk to inventors looking to gain the public's favour...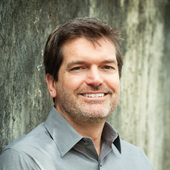 Name: Dave Howell
Job title: Founder & CEO
Organisation: Avatron Software
Location: Portland, Oregon
Product: Everydisk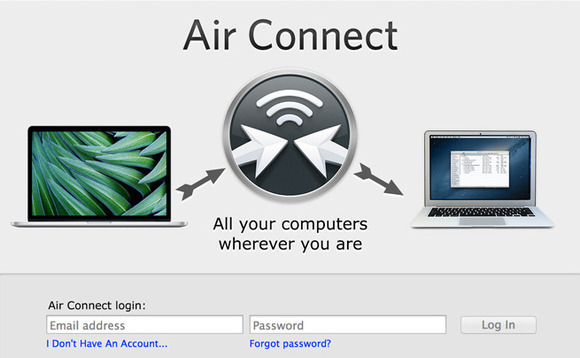 What does it do? How does it work?
Everydisk lets you access all of your files, whether they at are work or at home, from anywhere. And it does this without putting a copy of your personal files on a cloud server, where they are irresistible targets for malicious hackers, whether taxpayer-funded or not.
Everydisk extends your computer's file sharing capabilities—the operating system feature that lets you work with documents on a disk somewhere on your local network—to allow you to use remote disks. It lets you connect from a coffee shop to your home computer and your work computer, and to any external drives connected to them. And not just those, but all of the other computers and disks on your home and work network. For example, if your home computer can play music from a home media server, Everydisk lets you play that music at work or at a coffee shop.
What makes it special?
There are other solutions for staying connected to your files. Cloud storage services like Dropbox and Box store copies of your files on a cloud file server, and synchronize additional copies on your other computers. Cloud storage is great if you have a few files and you know in advance what you're going to need. But it comes with some downsides:
PRICE. Cloud storage can cost thousands of dollars per year if you store a lot of data. Everydisk is always one price: $25 per year, with no storage or bandwidth limits.
CONVENIENCE. If you need to access a copy of a file that you neglected to copy into your special folder, cloud storage can't help you. Everydisk gives you access not only to all of the files on all of your computers, but also to all of the file servers on their local networks as well.
PRIVACY. Cloud storage is an attractive target for dragnet data mining. If you use Google Drive, you have given Google permission to sell information about your personal data to its real customers: advertisers. In contrast, Everydisk lets your computers directly access your remote files. We don't have copies of any of your files on our servers.
What's your background, and what inspired you to come up with the idea?
When I was a kid in the 1970's, I started programming in BASIC on a DEC PDP 11/40. I studied computers and music, and worked as a software engineer for a number of years before joining Apple as a software engineering manager in 2002. When the iPhone SDK came out in 2008, I left Apple to launch Avatron Software. We made some great apps, including Air Sharing (a document manager), Air Display (an app that lets you use an iPad or Android tablet as a wireless computer monitor), and Air Login (a remote screen sharing app).
The beauty of software as an inventor's medium is that we can take pieces of our prior works and wire them together in new ways to create entirely new experiences. Everydisk is really a combination of Air Login's remote networking framework with Air Sharing's document management, along with some clever file-system hacks. And we have some exciting ideas for future products that piece these components together in more new ways.
Why Kickstarter?
Well first, it's hard to resist a Great New Thing. And crowdfunding is definitely a shiny object that captured our attention. Kickstarter lets people back projects at whatever level feels comfortable to them. It's a way for product companies to strike a conversation with customers and enthusiasts before the product is even done.
Is Crowdfunding good for innovation? How so?
Crowdfunding is fantastic. Perhaps as a result of our Apple background, Avatron is by nature sort of closed about its plans. We announce products when they are shipping. But this Kickstarter campaign was a good experience that forced us to talk with customers up front. And they had some really helpful suggestions and questions.
As an aside, I find the future of equity crowdfunding even more compelling than Kickstarter. The JOBS Act says equity crowdfunding is coming, and it's going to change the landscape of innovation tremendously.
Avatron is self-funded and bootstrap-financed, but most companies sell part of their equity to angel investors or venture capital firms. While angel or VC financing relieves a degree of financial stress, it puts a company on a one-way road to a liquidity event. If you take VC money and you don't get acquired in 5–7 years, the VC will likely sell your company for you. Equity crowdfunding will be a Wild West for a while. There will be both incredibly bad financial models and wonderful new funding innovation. I can't wait.
What were the reactions on KS like?
Overall we were blown away by how excited people are about Everydisk. We were hopeful that we're not alone in wanting to stay in touch with our digital lives while we're on the go. The reaction from the Kickstarter community really validated that hope, and showed us that we weren't delusional. And we got incredibly valuable feedback from security experts, privacy advocates, and others about how important certain features will be.
I'll point out that not only did Kickstarter, well, kickstart our outreach about Everydisk, it also boosted awareness of Avatron in general. Our other apps, Air Sharing, Air Login, and Air Display, all saw increased sales during the Kickstarter campaign. I don't know why we wouldn't Kickstart all of our projects in the future.
What did you learn from your campaign?
We got some feedback from users that will help us to improve our message about Everydisk in the future. We learned that we need to describe Everydisk differently when talking to ordinary users and to security professionals. And of course we learned a lot about raising awareness. As part of the Kickstarter process, we ended up putting together our first newsletter, and have thousands of people who want to know what Avatron is up to and what's coming up next.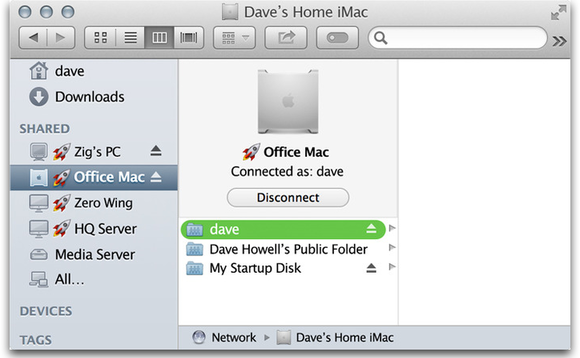 What do you think are the biggest current weaknesses with the Cloud?
Well, first, the Cloud is fantastic. It makes complicated multi-user, distributed workflows possible. It has tremendous potential. But it also has great limitations. The biggest issues with the Cloud, as I described before, are price, convenience, and privacy. Cloud services are generally free when you are just getting your feet wet but as your demand increases, the services get prohibitively expensive. Cloud storage imposes restrictions on your workflow: it requires that you know in advance what you're going to want to access. But in reality this is often impossible. And finally, there's the NSA.
The NSA stories have reportedly lost US companies billions in revenue, has this affected how you approach security?
I'm not sure which I find more alarming: the revelations of wanton illegal NSA collection of US citizens' personal data, or the US government's nonchalant indifference to it. Regardless, the effect on Everydisk is profound. We were already very diligent about designing security and privacy precautions into all of the communications in Everydisk. But the public awareness around government spying means that we have to be open about how it works. Consequently, we are planning to have an independent data security expert do a thorough audit of our architecture and implementation, and then to release a white paper detailing how it all protects your confidential data.
Who do you see being the main users of Everydisk?
Everydisk is for everybody who works on more than one computer or mobile device, and has more than a few gigabytes of data. We think Everydisk will appeal to videographers, photographers, and other creative professionals, to teachers, to medical professionals, to film enthusiasts, to people who can't fit their music and movie collections onto their mobile phones.
Possible business use/advantage?
Large enterprises will generally already have some kind of complicated remote access system deployed, providing job security for their IT staff, so we don't see a lot of immediate potential there. But the small to medium-sized business (SMB) market is roughly the same size as enterprise. That's where we're going.
Most SMB organizations have some kind of file server that employees can access while they're on-premise. But extending that access outside the local network means either hiring an IT consultant to configure a complicated virtual private network (VPN) appliance or entrusting its confidential data to Google or Dropbox and paying through the nose. Everydisk lets employees continue to be productive even when they're at home or on the road.
Aims for the future?
We are planning to release Everydisk for Mac and Windows first, and then for iOS and Android after that. Of course it will sell like hotcakes and we'll be hiring like mad. Then after that we plan to Kickstart another service based on the same networking foundation but enabling new kinds of connectivity. Later we hope to release an SDK that lets other developers put together tools and services using those same frameworks.
Meanwhile, other developers here at Avatron are working on new features in Air Display, streamlining the Air Sharing user experience, and working on something secret and exciting whose details will have to wait until another Kickstarter project.