Human Resources
Typical 24: Alan Clark, SUSE
IDG Connect is looking to speak to IT, business and marketing professionals across the spectrum to discover more about their very different, typical working days…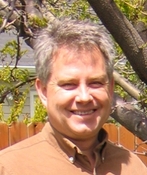 Name: Alan Clark
Job title: Chairman of the Board at the OpenStack Foundation
Company: SUSE
Location: Salt Lake City, Utah
Years' experience: 27
1. What time do you reach the office each day?
Typically I arrive at 8am, but in today's wired world the work day typically starts a couple hours earlier. When you work with world-wide communities and in a company that is based several time zones ahead of you, by the time 8am arrives one can already be playing catchup.
2. Is your job varied?
I love my work. Variety is one of the big reasons. Working with the different industry communities provides the chance to work on many different topics, issues and the latest innovative ideas.
3. Is your job creative?
There are several creative aspects to it as well as the routine tasks. The daily challenge is to not let the routine overwhelm the creative.
4. What do you spend the majority of your time doing?
It seems that each new day holds a new surprise, some good, some challenging, but mostly relating to the leadership roles I hold within the industry foundations.
5. Do you personalise your desk?
I do have a private office. It used to be filled with travel and conference trinkets and souvenirs. As of late I'm turning into more of a minimalist and have begun purging all but what I need to perform my work. A couple of items of exception, items which make me laugh, those items which remind me of a life lesson and those items that bring my family to remembrance.
6. Would you describe yourself as creative?
More collaborative than creative. I enjoy brainstorming and developing ideas with other people. When I do that, great ideas seem to jell and excitement builds.
7. Do you have any quirky daily rituals?
None come to mind.
8. Do you tend to work on your own or with colleagues?
Work is never alone. Though I spend many hours developing ideas and materials, it is always in part of something bigger.
9. How many hours on average do you work a day?
10
10. Roughly how much time do you spend each day on email? Taking calls? In meetings?
--
11. Do you use social media much for work?
Sometimes I feel that email is the scourge of our day, we spend much of the day tied to it. With open source projects, mail lists, IRC and wiki tend to be the mainstay channels of communication.
12. What do you enjoy most about your work?
I love to see ideas come to fruition. The reason I gravitated to open source is because it has transformed into a very rapid innovative development environment.
13. What type of music (if any) do you listen to at work?
I am entranced with Big Band Jazz. I used to listen to Country Western but got tired of hearing about some lost love, beer and that it is 5 o'clock somewhere.
14. What do you do for lunch?
You just uncovered my weak point. I tend to get so caught up in what I am working on that I forget to break for lunch.
15. Do you socialise with work colleagues?
I enjoy socializing with work colleagues, though the amount has greatly diminished over the past few months, with all amount of travel I have been experiencing. I'm sure many have given up on me or are missing me as the easy laser tag target.
16. Are there any tasks (through your career) you've been especially glad to get rid of?
I would put ineffective mandated management tasks at the top of my list. I won't name anything specific, but anyone who has team managed runs into these over time.
17. What is your last task of your day?
Perhaps this would classify as a quirky habit, but my last task of the day is to check the calendar for the next day.
18. How do you like to relax after work?
I love to work with wood. I love the smell of fresh cut wood. I love the feel of the wood grain through my fingers.
19. Do you keep checking email through the evening?
Not as much as in previous times. I much prefer to read. There are definitely some preliminary industry standards documents that have helped put me into a deep sleep.
20. Do you take work projects home with you?
Yes, mostly the projects that need long thought. I find that as I am working around the house, background project thinking can spawn creative solutions.
21. What would you say to your 20-year old self?
Back when I was 20, I made a promise to myself that my choice of employment would be primarily based on what I enjoy. If I could pass some information back in time to my 20-year old self, I would tell him he's making the right choice. I'd also pass along some juicy timed stock picks.
22. If you could try out any job for a day, what would you choose?
"Beam me up Scotty". A job for a day would be one where, I'd get to see the earth from space.
23. What device did you use to answer these questions?
I used my laptop running openSUSE Linux. Fat fingers find a laptop the fastest way to type.
24. Do you use your own personal device for work?
I'm part of the BYOD crowd. I have a smart phone, tablet and other tech trinkets. With all the wires and techno, the people behind me moan when I go through the airport TSA.