Wireless Technologies
C-Suite Talk Fav Tech: Kevin Gidney, Seal Software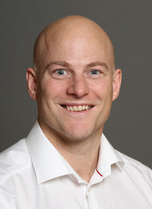 Name: Kevin Gidney
Job title: Founder & Chief Technical Officer
Company: Seal Software
Industry: Contract management, contract analytics
Location: Oslo, Norway
Years' of experience: 10 at Seal Software. Kevin has worked in IT / Electronics since the age of 18
What is your favourite personal gadget?
Amazon Kindle
Do you have a favourite piece of personal software?
Notepad++
What was the first piece of technology you got really excited about?
The first was the zx81, I spent hours as a kid playing with coding. Post that, it was the early GPS and how it was going to change the consumer world. I used the early Transit GPS and the first versions of the now current GPS. The systems were so large and the antenna took up the area on the top of my car.
What device improves your life most at work?
My Samsung phone, I can do almost everything I need on it
What software keeps you most productive at work?
Notepad++, it allows me to do all kinds of things with the plugins and even code macros and RegEx
Is there any technology that has become extinct that you would like to resurrect?
The PSION3, it was a top PDA and tool, I used to run navigation software on this for positioning navigation beacons and Oil Rigs
Is there any technology you would personally recommend that you don't think enough people know about? (Hardware or software, work or personal)
I love the App called Vivino, it allows users to take a picture of a wine bottle and the app will automatically store details of the name of the wine. It's so good when you are out and find a really good wine, you don't need to try and remember all the details. I particularly like this as it's within our field of machine learning / artificial intelligence, to recognise the data from the picture and OCR.
Do you think anything about your personal use of tech would surprise your colleagues?
Probably not no