Human Resources
The CMO Files: Jen Brown, Tealium
Get inside the minds of the world's top marketing professionals. In 20 questions we find out what they love most about their job... and what keeps them awake at night.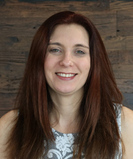 Name: Jen Brown
Organisation: Tealium
Job title: Director of Marketing, EMEA
Location: London, UK
Where were you born and raised?
I was born and raised in Poole, Dorset – which happens to have the largest natural harbour in the world!
What was your first job?
I was a receptionist for a double-glazing company before moving to work in statistical analysis for an organisation teaching English as a foreign language.
What was the first product you got really excited about?
Like many other little girls I was really excited about Barbie dolls, but as an adult I won an iPod Shuffle which happened to be my first Apple product. Unfortunately, it was so tiny I lost it in the end.
Who has been the biggest influence on your career?
My husband – he is my confidant, trusted advisor, and the main carer of our children. Together we have crafted my career and he still films me before conferences/ interviews to ensure that I am prepared. Once he made me a blueberry smoothie to combat my cold before going into a conference.
What has been your greatest achievement?
The ability to adapt has definitely been one of my greatest achievements. As a career moving seamlessly between vendor and seller, I now have a brilliant grounding in business at Tealium.
What has been your biggest mistake?
It has to be when I took a job at a small PR agency where its managers pushed me to develop skills that take years in a matter of weeks – because a recruiter inflated my previous salary. I was only 23, however leaving this job led to the best career and working with the best manager that I have ever had. I'm really proud at how I picked myself up.
What is your greatest strength?
Resilience – there are things in life to really care about. While work is important, it's work, and should be managed in context. As teams and individuals, we should strive to find a solution – nobody has died trying to solve a marcomms problem so it's never the end of the world as we know it.
What is your biggest weakness?
Caring too much about what people think of me. This has massively diminished over the years because I focus on making sure that the people I truly care about care about me.
What do you think is the aspect of your role most neglected by peers?
Inter-team communications – people don't follow the RACI model and it can have a big negative impact. At Tealium I focus on ensuring that my team involves all of the stakeholders in our communication with customers/prospective customers/partners. No single person in an organisation owns the customer or the audience. As marketers we are in a privileged position – we are able to communicate with our audiences and need to be mindful that we cannot act as an island. People often confuse privilege and right.
Which word or phrase is your mantra and which word or phrase makes you squirm?
My mantra is: Work the problem. I squirm when people answer with 'that's a very good question' – it's better to just say you don't know.
What makes you stressed?
Not having enough time to do my job.
What do you do to relax?
Play Lego with my children or enjoy a good book on my Kindle.
What is your favourite song?
I love music so that's a tough question. If I had to choose it would be Disturbed, Sound of Silence – The tune that we ask Alexa for most in our household. It makes up for listening to the Trolls soundtrack.
Which book taught you most?
The Tipping Point by Malcolm Gladwell.
Do you have a team or sport that you follow?
I love Formula1. It's no coincidence that my son is called Lewis – I'm a huge fan of his skill as a driver.
Which country would you like to work in?
Sweden – I love Stockholm. It is a beautiful city, full of friendly people and has a great work life balance.
Which company do you think has the best marketing?
Hotels.com – it is the only brand I am loyal to because of their loyalty programme and the relevancy of their marketing. I don't seem to see any retargeting after I have looked at a location. Their loyalty programme is real, as you get real value back – not just on a Tuesday when a pig flies past the window.
What do you love most about your job?
The diversity – one day I am speaking at a conference on data governance, the next I am in the office planning a new campaign with my team, and another I am developing a business plan with a new Tealium customer.
What is your favourite book?
The Other Boleyn Girl by Philippa Gregory – I love historical fiction. People often try to copy Gregory's style but fail. She's the best.
What keeps you awake at night?
My kids.