Sales and Marketing Software
Typical 24: Mac McConnell, Vice President of Marketing, Bonitasoft
IDG Connect is looking to speak to IT, business and marketing professionals across the spectrum to discover more about their very different, typical working days...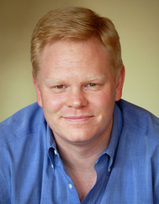 Name: Mac McConnell
Job title: Vice President of Marketing
Company: Bonitasoft
Location: San Francisco, California, United States
Years' experience: 7 Years in Direct IT Marketing
1. What time do you reach the office each day?
I reach the office around noon, but start my day at 7:30 a.m. working with my European team. When they hit the hay, I head to the office.
2. Is your job varied?
Yes, absolutely. On an average day, we can easily move from a product discussion to a call with an IT analyst to meeting with our development team to determine how product upgrades will impact our client's experience. There is no such thing as a typical day for me at Bonitasoft.
3. Is your job creative?
Yes, I hope so. I don't want to be a boring marketer.
4. What do you spend the majority of your time doing?
The majority of my time is spent making sure our products and services are providing the utmost value to our customers. Oh, forget the marketing pitch. I spend a lot of my day in Excel. Luckily, I really like Excel.
5. Do you personalise your desk?
Unless you count my Bonitasoft-branded coffee mug and a pile of papers, the answer to this question is "no."
6. Would you describe yourself as creative?
On a personal level, no, I do not consider myself creative. However, I've surrounded myself with extremely creative people that have helped build Bonitasoft into the company it is today.
7. Do you have any quirky daily rituals?
Each day when I depart San Francisco on the ferry, I stand outside and watch the "Port of San Francisco" sign disappear in the distance and give thanks that this is where I landed.
8. Do you tend to work on your own or with colleagues?
I do both. It depends on the task and the hour of the day.
9. How many hours on average do you work a day?
Ballpark is 10 hours per day. Which 10 can be a different story.
10. Roughly how much time do you spend each day on email? Taking calls? In meetings?
Because I work with an international team, I would estimate I spend three to four hours on email and the remainder of my day on calls and in meetings. This is actually a shame because I really loathe email.
11. Do you use social media much for work?
Absolutely, I'm in marketing.
12. What do you enjoy most about your work?
I enjoy the challenge. Developing, selling and marketing software is a competitive game with lots of smart people vying to play. If I am not doing my job better today than yesterday, I better shake things up.
13. What type of music (if any) do you listen to at work?
This is a great question. Depends on what I'm trying to accomplish. When working on spread sheets and similar tasks, I'm all about James Taylor. When I'm tackling my inbox I throw on Led Zeppelin. When it comes to creative briefs it's all about Daft Punk (we're a French company, after all!).
14. What do you do for lunch?
Sadly, I have nothing exciting to report. I brown bag my lunch every day.
15. Do you socialise with work colleagues?
Yes, we hold after-hours get-togethers all the time. I particularly enjoy the wine and cheese parties we hold in the office which typically end late into the night at any one of San Francisco's fine taco-serving establishments.
16. What is your last task of your day?
The last task I perform is usually checking my Google Alerts report for trends, competitive news, etc.
17. How do you like to relax after work?
As a good San Franciscan, I ride my bike to the ferry every evening which is pretty relaxing. Beyond that, a well-mixed Vodka Mess – consisting of SKYY Vodka, lemonade and soda water – also helps get the job done.
18. Do you keep checking email through the evening?
I'm definitely not attached to my inbox after hours. I check my email in the evening really only when necessary. For instance, if we are in the middle of a product launch, etc.
19. Do you take work projects home with you?
Similar to checking my email in the evening, I only take work projects home with me if we are in the middle of a big project or under an extremely tight deadline for a deliverable.
20. What would you say to your 20-year-old self?
I would find my 20-year-old self and approach him while sitting in his sophomore year "Philosophy of Science" course. I would tell him that while studying the past is undoubtedly valuable, it is what you do with that knowledge to make future decision that is most important.
Also, as he is a native New Yorker, I'd tell him that when he moves to California, to be prepared for bagels and pizza crust to not taste anything like what he grew up on, even if they claim to be "New York-style."
21. If you could try out any job for a day, what would you choose?
I would love to take on the role of a customer support engineer for a day. I'm continually amazed by the individuals at Bonitasoft in this role. It's a very tough job; you have to be quick on your feet, knowledgeable and creative. There is always a mission critical task that needs to be delivered under an impossible deadline and our engineers always deliver while maintaining the utmost professionalism.
22. What device did you use to answer these questions?
A 2012 Mac Book Pro.
23. Do you use your own personal device for work?
Yes, I use my 17" Macbook Pro, iPad 2 (or is it 3?) and iPhone 5 for work. I gave my life over to Apple a few years back. It happens.