Human Resources
Typical 24: Axel Pawlik, RIPE NCC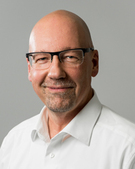 Name: Axel Pawlik
Job title: Managing Director
Company: RIPE NCC
Location: Amsterdam, Netherlands
Years' experience: 28
1. What time do you reach the office each day?
It's quite a varied role - many times I don't reach the office at all due to travel. As an organisation we're constantly on the road, sharing and collaborating about crucial Internet issues. One day we'll be in Armenia, the next we may be in France – sometimes it's more of a case of what time zone do I reach the office.
2. Is your job varied?
Working at the RIPE NCC is varied, no matter what role you have. I am very fortunate to be able to travel the world to share my knowledge and develop relationships which will continue to support the growth of the Internet. My job means that from one day I'll be talking to government officials, and the next it'll be small business owners – I love talking to people who are passionate about the Internet.
3. Is your job creative?
I am always amazed at the breadth of activities, requirements and interactions taking place each day at the RIPE NCC. It might not be terribly creative in the traditional sense, but does require occasional out-of-the-box thinking. Some of our projects are very ambitious - RIPE Atlas is a series of almost 9,000 probes dotted around the world, taking measurements and helping us all to improve the Internet.
4. What do you spend the majority of your time doing?
Most days are spent representing and interacting with the RIPE community on a global stage. Other times I will be discussing issues such as Internet governance from governmental departments as well as the likes of Facebook and Google.
5. Do you personalise your desk?
I do have a desk at the office, but due to travel I think of my laptop as my desk and I do personalise the desktop background, if that counts. We're currently looking forward to moving into a new office next year and I'm unlikely to have a personal desk there!
6. Would you describe yourself as creative?
I think of myself as lucky to have a very inquisitive mind, and to be surrounded by likeminded people. We face any number of challenges which don't have straightforward resolutions. Outside of work, I'm a big fan of Sugru and you can sometimes find me tinkering with that.
7. Do you have any quirky daily rituals?
I can often be seen practising latte art when I get my coffee in the office. Although this often leads to drinking too much of the stuff!
8. Do you tend to work on your own or with colleagues?
The beauty of the Internet is that it's so collaborative by design. Both at the RIPE NCC, and globally – I worked closely with a number of people, and I consider myself to have colleagues in every part of the globe. Cleaning out the mailbox is best done alone though.
9. How many hours on average do you work a day?
It's hard to come up with an average as we travel so much. I don't tend to keep count, we gain and lose hours hopping across time zones which also makes it difficult.
10. Roughly how much time do you spend each day on email? Taking calls? In meetings?
It varies day-to-day depending whether I am in the office, working remotely, attending a conference or travelling to a meeting. At our RIPE meetings, where hundreds of our members come from across the world, I spend a lot of time talking face-to-face.
11. Do you use social media much for work?
Not formally.
12. What do you enjoy most about your work?
The sense of pride that comes with serving the RIPE community. Think about the incredible things the Internet has helped to accomplish – I get to support that, and work with these people on a daily basis.
13. What type of music (if any) do you listen to at work?
-
14. What do you do for lunch?
I typically eat lunch with colleagues either in the office or nearby. We have some beautiful scenery in Amsterdam.
15. Do you socialise with work colleagues?
Yes, and most events we go to have social events so that everyone can unwind.
16. Are there any tasks (through your career) you've been especially glad to get rid of?
Not really – even if it's something you don't particularly care for, it's a challenge and those are always good for you in the long run.
17. What is your last task of your day?
Usually to check my emails one last time before switching off for the day.
18. How do you like to relax after work?
I enjoy cooking, running and reading. One of my all-time favourites is the Hitchhikers Guide to the Galaxy.
19. Do you keep checking email through the evening?
I try very hard not to, it's important to have time to yourself where your mind can focus on other things, like family.
20. Do you take work projects home with you?
Sometimes my work and home life blend into one - this certainly has its up and downsides.
21. What would you say to your 20-year old self?
"You'll be fine. Have fun!"
22. If you could try out any job for a day, what would you choose?
I'd try my hand at being a Lighthouse keeper - although a day might be too short for that.
23. What device did you use to answer these questions?
I used a work Laptop whilst sitting at hotel room desk with the sun raging outside.
24. Do you use your own personal device for work?
No, I like to try and keep things separate when I can.