Human Resources
Typical 24: Carl Leonard, Forcepoint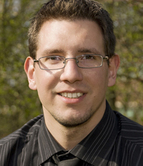 Name: Carl Leonard
Job title: Principal Security Analyst
Company: Forcepoint

Location: Reading, UK
Years' experience: 12+
1. What time do you reach the office each day?
As a press spokesperson for the Forcepoint Security Labs, which has a global remit and as someone who travels I can be in the office anytime from 4am to 11am. When travelling on international trips I am often first in the office so I keep as close to UK time zone.
2. Is your job varied?
Absolutely. My role covers a large spectrum of activities from technical analysis of new methods and tools, through to trend discovery. I also attend customer meetings and deliver training to the teams here at Forcepoint. Having worked in the security industry for over 12 years I'm also frequently invited to present at conferences and I regularly contribute to external blogs and research papers.
3. Is your job creative?
I would say so yes. Simply because the material we produce is unique. The Labs discover, investigate and report on advanced internet threats that traditional security research methods miss. With the frequent changes in the threat landscapes we also need to creatively solve problems to best protect and inform our customers.
4. What do you spend the majority of your time doing?
While I'm in the Labs I spend a lot of the time analysing potential threats and working with my team to advise our customers on the state of the threat landscape, and how they can best enhance their security posture. Outside of the office I try to get the most out of life.
5. Do you personalise your desk?
I have some relevant textbooks, some conference sticker freebies and a few awards on my otherwise de-cluttered space.
6. Would you describe yourself as creative?
My role demands a little creativity and to be honest that is fun. I am creative when I need to be, especially when it involves sprucing up a blog post title.
7. Do you have any quirky daily rituals?
A cup of green tea before the first meeting of the day.
8. Do you tend to work on your own or with colleagues?
As the Principal Security Analyst I work closely with the Labs team to create industry trends reports, analysing evolving attack trends, tactics and defense vulnerabilities. We have a great support network of talented individuals here at Forcepoint and we are stronger for that team spirit.
9. How many hours on average do you work a day?
A role in the cybersecurity field is a lifestyle, not a job. I am always reading and checking out the buzz, especially on Twitter.
10. Roughly how much time do you spend each day on email? Taking calls? In meetings?
Email is a reasonably good communication tool but face-to-face meetings and phone calls are getting more of my attention in recent years to increase productivity.
11. Do you use social media much for work?
Yes. Twitter is a great resource to connect with the security industry.
12. What do you enjoy most about your work?
I am grateful that I have a very broad role within the company, whether that's helping to define what the company should be talking about, making suggestions around product development or helping solve customer queries. It is all hopefully helping the company move forward. I also enjoy interacting with teams across the business, whether they're in the UK or international as that adds even more diversity to my job.
13. What type of music (if any) do you listen to at work?
When I need to write a report in short order? Dance music please. If I'm concentrating on a complicated formula? Classical.
14. What do you do for lunch?
I have a passion for food so I enjoy taking the time to relax and eat my food while catching up with friends and keeping up-to-date with the latest tweets.
15. Do you socialise with work colleagues?
Yes, we have a team of fun people here. It is part of our culture.
16. Are there any tasks (through your career) you've been especially glad to get rid of?
I didn't enjoy monitoring the overnight database replication process so much.
17. What is your last task of your day?
Lay my phone down on the side table.
18. How do you like to relax after work?
To be active and energetic during the day you need to stay active and energetic throughout the day and weekends. I enjoy going to the gym, mountain biking and I have a real passion for motor racing.
19. Do you keep checking email through the evening?
I think everybody does these days. It has become the norm. I have learnt it should be done in moderation as a quick reply at 11:45pm is sometimes not as valuable as a well-considered response at 8am the next day.
20. Do you take work projects home with you?
Occasionally, of my own choosing. Sometimes it is good to explore a topic in your own time, if you enjoy doing that of course.
21. What would you say to your 20-year old self?
Figure out a way to work SMARTER sooner! And, by the way, here is how to do that!
22. If you could try out any job for a day, what would you choose?
I think a stint as a fitness instructor could be fun. Helping others achieve their goals would be rewarding and given my current knowledge on the subject I might actually learn some tips from the clients.
23. What device did you use to answer these questions?
A laptop. Typing on a touch screen still takes too long and I'd rather not use voice dictation just yet as I often wonder who gets to hear my inner thoughts.
24. Do you use your own personal device for work?
Connectivity is everywhere so temptation is hard to resist.