Human Resources
C-Suite Career Advice: Paul Williams, alldayPA
We ask industry leading C-suite professionals for their expert career advice...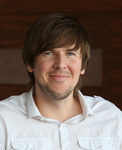 Name: Paul Williams
Company: alldayPA
Job Title: CTO
Location: Manchester, UK
What was the most valuable piece of career advice that you received?
Think big, don't constrain your thinking but be realistic when communicating your ideas.
What advice would you give to someone starting their career in the tech industry?
Learn your trade and get a broad understanding of the technology industry and the direction it is heading - specialise later if you want. Don't just look to the future - know that there is so much legacy kit that you have to integrate or maintain, so a knowledge of technology past is useful to see the way forward.
Identify 2-3 people you admire in IT and the business and take on board their best traits for example around strategy, implementation or communication. Make the best bits your own to train for your future career.
What tips would you give to someone aiming for a c-level position?
Listen carefully to what the business wants and its objectives. Support pragmatic ways to improve core business functions and delivery where technology really can help
Bring a dose of realism to board meetings - communicate what your team actually can deliver by when
Don't be confined in your thinking - most IT budget is spent on reporting and information systems (keeping the lights on) but at the board level, innovation is regarded as the most valuable approach for growth and profitability
Are you particularly proud of any career advice that you've given or the career route/development of anyone you've mentored?
Team runs on three main principles:
Thinking big is great. It helps you envision where you're going as a company and keeps you from settling for what's been done before. But it can also be detrimental: you need to get something working first, and then worry about making it bigger and better. Thinking too big too soon can delay an actual working product.
Keep life easy - automate where possible
Learn to communicate clearly within your IT department, with suppliers and the business - whether that's verbal, PowerPoint, demonstration of models or an RFP - it's the most effective way of achieving what you need for the business