Human Resources
C-suite career advice: Michael Kogeler, Microsoft
We ask industry leading C-suite professionals for their expert career advice...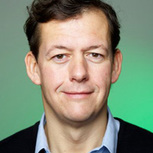 Name: Michael Kogeler
Company: Microsoft
Job Title: COO/CMO of Microsoft Middle East and Africa
Location: Dubai, United Arab Emirates
What was the most valuable piece of career advice that you received?
The best advice I ever received for my career was not to limit my options. If you decide which roles you definitely do not want to do, you have immediately opened up a world of opportunity everywhere else. Following this advice has encouraged me to try out roles I never would have considered otherwise. I've worked everywhere from enterprise, to marketing, to strategy, and many others!
What was the worst piece of business advice that you received?
I never listen to bad advice – I'm far too stubborn! But I think a lot of people are encouraged to stay in roles they don't enjoy because they believe it will eventually get them that dream job. It's really important to see your career as fun, not just a sequence of jobs. For me, that means I'm always excited to start a new day and learn something new in my current position. If I'm not having fun in a role, I leave. But too many people stick to the role because they feel comfortable and committed to the path in front of them.
What advice would you give to someone starting their career in the tech industry?
You don't have to be a "techie" to work in the tech industry. It's more important that you are always keen to work with new people, products, and across different roles. The first few years of your career are also the best time to try out new things, so don't be afraid to go for those unexpected opportunities. Never stop learning and never stop asking questions, especially to those who are senior to you.
What tips would you give to someone aiming for a c-level position?
Firstly, don't aim for a c-level position. C-level simply happens if you're the right person who does the right things, so always be the best at what you do. Try to look at things and think a little differently, because that's the type of creative passion people look for to drive a company. But ultimately, be yourself and care about those you work with. I would help out anyone who needs it, whatever their position.
Are you particularly proud of any career advice that you've given or the career route/development of anyone you've mentored?
The mentoring I'm most proud of is probably a bit different to everyone else's. An employee of mine was once considering his next career move, and I suggested he looked outside the company for that next step. I don't think he was expecting that! But I thought he might be better off exploring opportunities outside of Microsoft to develop his career. I believe my advice was good, as he is now holding a senior position in a leading social media company. The tech industry is such a small world that I am sure our paths will cross again, and it's always useful to have these connections.