Human Resources
C-suite career advice: Jonathan Azoulay, talent.io
We ask industry leading C-suite professionals for their expert career advice...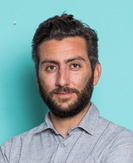 Name: Jonathan Azoulay
Company: talent.io
Job Title: Co-founder
Location: Paris, France
What was the most valuable piece of career advice that you received?
The greatest advice actually came to me through an inspiring talk from Xavier Niel, a French entrepreneur and businessman who founded Free and Kima Ventures. He said that, if we want to make an impact on this world, be an entrepreneur – it is the best way and far better than being a politician. The statement really stuck with me, and given the current political climate, I couldn't agree more. I believe entrepreneurs can and should change the world.
What was the worst piece of business advice that you received?
I have received a lot of bad advice during my career in technology. A lot of the advice came from people who didn't believe in innovation who instead focused on doing 'business as usual'. Wrongly, they were resistant to change and didn't see disruption coming. It meant they were chasing those people that embraced and planned for change.
What advice would you give to someone starting their career in the tech industry?
Never stop learning. It's important you invest in your existing skillset but also look towards the new skills you will need to keep up with the fast-paced technology industry. Our sector is changing so fast, and the jobs in the industry will follow suit. We all need to learn in order to keep up.
What tips would you give to someone aiming for a c-level position?
Similar to my previous point, never stop learning. Listen to what the people around you have to say – each of them are different and therefore have something to bring to the table. Also, be confident and open minded. Confident in your ideas and strategies yet open to people challenging them.
Are you particularly proud of any career advice that you've given or the career route/development of anyone you've mentored?
I am proud of anyone who began their technology career with me. I would like to think I have encouraged all of them to be themselves, be creative and be hardworking. I am also particularly proud that I always follow through on my promises to reward my team. For example, talent.io – our IT recruitment platform – recently raised €8m investment from two of our original financial backers Alven Capital and Ventech. We hit this key milestone because of our team's belief to disrupt in the market and hard work to make ideas happen. So, along with the other co-founders, I brought all staff from our three offices (in France, Germany and the UK) together for a celebration in Lisbon.