Business Management
Q&A Comtek, CEO: Entrepreneurialism in Wales
Askar Sheibani is CEO of Comtek and has a long personal history of entrepreneurialism. Now based in north Wales, he seeks to inspire and mentor young entrepreneurs through the Flintshire and Wrexham Business Entrepreneurship Networks and has been appointed Entrepreneurship Champion for the country.
We catch up with Sheibani to discover more about the local entrepreneurial landscape and how tech startups could help rejuvenate one of the more disadvantaged areas of the UK.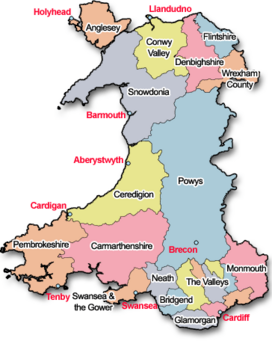 How would you describe the entrepreneurial scene in Wales at the moment? Where are the hotspots?
The entrepreneurial scene is flourishing in Wales, there has been great investment of both time and money from the Welsh Government over the past years, and it's really got the appetite going for new business ideas. The challenge has always been converting great business ideas into successful startups, but the tides seem to be turning and there are new businesses in north east Wales, as well as the greater Cardiff area, that are seeing really promising results.
What initiatives are taking place to stimulate business growth in Wales? Are these led by the Welsh Assembly? Or do they tend to be more commercial?
There are a number of initiatives coming from the Welsh Government; most notably, several Enterprise Zones which are great locations with business-friendly incentives. The Welsh Government is also doing a brilliant job attracting businesses from abroad to invest in these Enterprise Zones.
In the Flintshire and Wrexham areas, in particular, I have seen great partnerships between the Government and business leaders in the community. The Enterprise Clubs, for example, provide an excellent chance for successful entrepreneurs to offer their experience and knowledge to young people at the very start of their business lives.
Is entrepreneurialism what's needed to stimulate the Welsh economy?
Absolutely, entrepreneurialism is the key to economic growth and job creation. Every part of Wales has a community and its own potential. If entrepreneurs can tap into this, they can create jobs and wealth within even the most remote areas, ultimately resulting in sustainable regeneration in all corners of the country.
What type of ideas are coming out of the Dragons' Den style events you run? Are there any you've been particularly impressed by?
There has been a real wealth of creative ideas and it's the amount of untapped potential that has surprised us Dragons the most! Whether it was due to a failing education system or because someone was simply lacking confidence, it can be hard for budding entrepreneurs to realise their potential, but these local events have proven that those who live in the community know what business ideas will flourish. We've seen ideas turn into businesses, and businesses turn into profits; all this coming from the people who – without local support – wider society could have easily written off!
As these are predominantly in north Wales - Flintshire and Wrexham - are similar events happening in other parts of the country?
There are other entrepreneurship initiatives happening in Wales, but the Dragons' Den Style and Enterprise Clubs are so far unique to Flintshire and Wrexham. That said, we are hoping to roll these out more widely and, with the Wrexham version already doing extremely well following the Flintshire pilot, this shouldn't be too far in the future.
Does more need to be done to promote development in the rural areas (especially Ceredigion and Carmarthenshire)? Do you think mid and west Wales tends to get forgotten?
The Welsh Government has made a concerted effort to ensure rural Wales isn't left behind, but the fact of the matter is that the transport infrastructure in the likes of Ceredigion and Carmarthenshire is limiting the chances of business success and, therefore, restricting economic development in the area. There is a pressing need to invest in this infrastructure.
Fortunately, the Welsh Government is investing and has made a commitment to roll out superfast broadband in these types of locations. This will have a massive impact on economic regeneration.
Do you think the purchase of Wales' largest tech company, SPTS, sends a message to Welsh tech companies?
This latest purchase sends a few messages to Welsh tech companies. While it proves that Wales has the skills and capacity to make a business successful on an international level, it also shows why we need to improve the local and regional support for companies, so that they can stay and flourish within their own communities. With the right investment and companies, we could have our version of Silicon Valley that could even attract US companies to Wales!
As the preservation of the Welsh language has always been a contentious issue across Wales, do you think the growth of tech is having any impact on this?
The Welsh language is part of Wales' cultural identity and many businesses will use it for this very reason. I don't think, however, that the tech industry is having much of an influence on this.
Is there anything else you would like to share about the business and tech landscape across Wales?

Wales is bursting with new and promising businesses, led by ambitious and passionate entrepreneurs. It has already established itself as a hub of engineering talent, thanks to aerospace companies – such as Airbus and its suppliers – in the region, and this is only set to increase.