Cloud Computing
Crowdsourcing Innovation: Ben Ow, President, Duvon Corporation
Crowdfunding sites are offering a new path for inventors with original ideas. We talk to inventors looking to gain the public's favour with something new to offer. Is this a business of the future?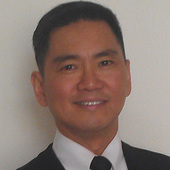 Name: Ben Ow
Job title: President
Organisation: Duvon Corporation
Location: Las Vegas, NV
Product: CloudLocker
What it does & how it works:
CloudLocker is a personal cloud device – an actual mini cloud server that you keep at home or in your office, that allows you to access, share and stream all of your stored digital media from any device.
Our operating system, StoAmigo, provides a powerful platform that allows users to manage the data on their CloudLocker and enables special features like:
Streaming straight from the CloudLocker to DLNA-enabled TVs
QR code mobile-to-mobile sharing
Customized permission settings on shares
Built-in media player for seamless streaming on all types of devices
Protected sharing on social media sites – "unshare" your link and your media is gone for good
Desktop apps with automatic sync to and from CloudLocker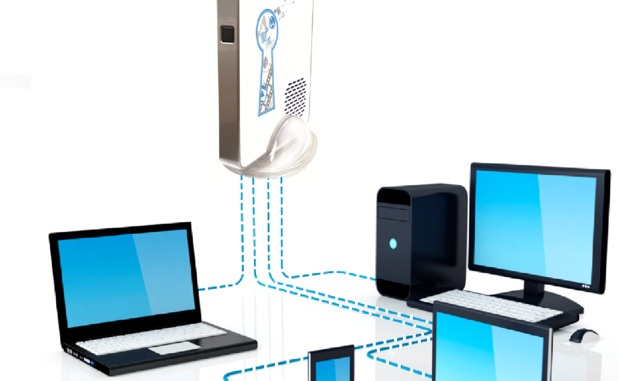 What makes it special?
The fact that CloudLocker is a private cloud makes it special. It's not just a hard drive or NAS device, nor does it use peer-to-peer technology like some other devices. CloudLocker was built on cloud technology that allows easy access, management and sharing of digital media, yet keeps all of your files stored in your possession. This gives users the best of both worlds – the convenience of cloud technology and advanced features they are accustomed to, along with privacy they can't get from online cloud providers.
What's your background, and what inspired you to come up with the idea?
I have previously held executive leadership positions in a variety of internet-related companies, so I am in tune with where technology trends are headed. The idea of keeping everything on one computer just doesn't exist anymore, due to the growing popularity of mobile devices and tablets. Most people have multiple devices and want to be able to access all of their files from any of their devices, wherever they may be. As these devices become more compact for ease of mobility, they also hold less hard drive space, even as people generate growing amounts of digital media like photos and videos. Lastly, the problematic issues surrounding privacy when storing personal data on public cloud servers really drove home the need for a product that addresses all of the above. Having a personal cloud in your own home that lets you store, access, stream and share all of your files from any device while protecting your privacy is a whole new paradigm shift from what people are doing now .
Why Indiegogo?
We see Indiegogo as another avenue for our marketing efforts. In addition to social media and traditional marketing channels we believe that crowdfunding sites offer another avenue to introduce new concepts into the market and garner attention from people who are searching for interesting, new and often revolutionary ideas and products.
Is crowdfunding good for innovation? How so?
Yes, because it is an alternative for getting ideas funded. You have an idea; you put it out there and let people support you. It's a quick and easy way to reach an international audience and start getting feedback on your ideas immediately. If a company does get noticed by a wide audience through a crowdfunding site it can jumpstart its distribution and put its product innovation on a fast track to success.
Reactions on IGG so far?
We have gotten a lot of positive feedback and support on Indiegogo. People are excited about what CloudLocker offers in terms of convenience, privacy and security. Of course with any new product people often try to simplify it and may mistakenly equate it to products they are already familiar with. For instance some people may think that the CloudLocker is similar to an NAS device or just another hard drive, but I can assure you that it is not. Our users tell us that the sophisticated platform that drives the CloudLocker, the simplicity of the user interface and the endless ways to use CloudLocker put us light years ahead of any options currently out there.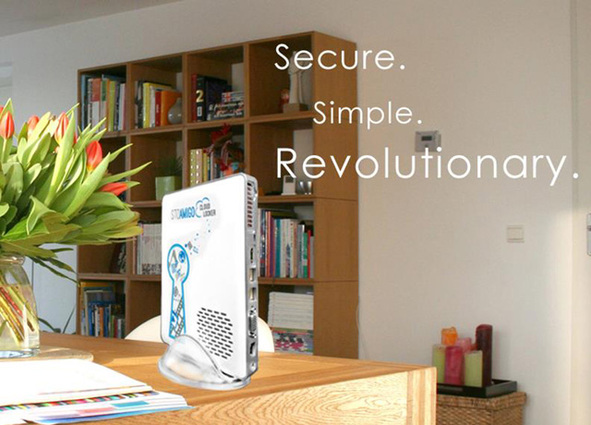 What's been the hardest part of developing the CloudLocker, and how do you ensure it's safer than regular cloud offerings?
Developing the CloudLocker is hard work, but it's also the fun part. The more difficult part is differentiating CloudLocker from other services and hardware that use the word "cloud". Since "cloud" has become a buzzword, people tend to put CloudLocker into existing categories of cloud service providers or storage devices. The fact is that the CloudLocker is actually a cloud-based home server, not a storage device trying to be a cloud or an online cloud provider that wants to be in your home.
Unlike a public cloud, CloudLocker is safer because your files are kept in your home or office – not on a remote public server that's located who knows where. At any time, you can unplug the CloudLocker, with all of your files safely stored on it and cut off all access – that can't happen with other public cloud services. We don't see your files or make backup copies. You have the ability to make your own backup copies, which adds to your control of your media. And if someone in authority wants access to your files, you have retained possession of your stuff. We've also built some advanced permission settings and controls into our UI so that even when sharing, our users can fine-tune others' access to their files, or remove it completely whenever they choose.
What do you think are the biggest current weaknesses with the cloud?
The biggest weaknesses with the cloud today deals with our right to privacy. Obviously, recent news events have brought all of the uncertainties into the spotlight. There are policies and laws that need to catch up with current technology. For instance, the law says that for information stored online more than 180 days, the owner loses the expectation of privacy, and such material can be subpoenaed without a warrant. There are also privacy issues within the Terms of Service agreements that users sign every day. People are giving away their rights on a daily basis without even knowing it. The recent movie, "Terms and Conditions May Apply" demonstrates clearly what rights consumers have given up in their quest for convenience. Not knowing what could happen to your personal information and digital property alone should entice people to take proactive steps to minimize their exposure to uncertainty. We buy insurance for all kinds of assets that we own, why would we not "insure" ourselves against risk to our intellectual and digital property the same way?
Do you think concerns over cloud security and the recent NSA/PRISM story will put people off cloud computing, or at least change how they approach it?
Before these stories broke, the projections for growth in cloud storage subscriptions were huge. The fact is, there is a demand for the anytime, anywhere access and social sharing functions that everyone is used to. And, people will continue to need a place to store their growing amounts of digital media. But I feel certain that recent discoveries are already affecting the way users feel about the cloud. The Cloud Security Alliance recently published results from a survey taken in June and July of 2013. One of their questions asked non-US participants if they would be less likely to use US-based cloud providers after the Snowden incident. 56% said they were less likely and 10% had already cancelled a project that used US-based cloud providers. With all of the momentum and public outcry over our uncertain rights online, I think people already feel they need to protect themselves and are approaching cloud computing with caution.
Possible business use for the product?
CloudLocker is a great solution for business, especially small to mid-sized businesses. CloudLocker is a low cost option for a small business to have their own private server without the need for IT staff or consultants. The facts that setup is plug-and-play and CloudLocker is so easy to use make it a true DIY solution for business. Storage space is completely expandable, so as data grows, more USB storage can be added. Data can also be backed up to USB storage drives, and we are in the process of developing a disaster recovery service that can completely restore not just the files stored on the CloudLocker, but shares, permission settings, notification history, etc.
The security and privacy of keeping sensitive business documents on a CloudLocker are benefits to any type of business, as well as the level of control you have when sharing files. And it bears repeating, the fact that your business files are kept in your own possession is something that should be priceless to any business.
Aims for the future?
We've already laid the groundwork for future development that goes beyond storing and managing just files. CloudLocker currently has the capability for storing contact information for all of your friends, family, colleagues and clients centrally and accessing it from anywhere. Our plans include giving users the ability to use their CloudLocker as a central location for calendar, email, voicemail and more. We're also planning more interfaces with third-party services that will allow users to easily post or share their data to more outside sites. Additionally, we want users to have the ability to create and store documents with third-party software, or buy media like music or movies that would go directly into their CloudLocker. Our development plans will truly make CloudLocker the hub of our users' digital lives. Of course, we will enhance privacy controls to the Nth degree without sacrificing the ease and convenience of using cloud technology.